April 10, 2019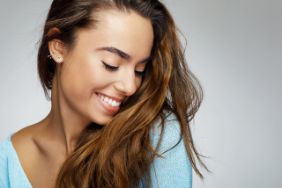 Smiling is so much more than a gesture. It has the power to change your life for the better! It's a universal type of communication that conveys humor, joy, and warmth. The only catch is that you have to like yours before you want to show it off. In this blog, you'll learn about some of the science of smiling and the procedures a cosmetic dentist in Naples can do, often in just 1-2 visits, to help you achieve a smile you can be proud of!
The Science and Psychology of Smiling
The research on smiling is fascinating. Here are just some of the ways smiling benefits you:
It changes how other people see you – Smiling changes the way you interact with others. When people smile, others perceive them as more intelligent, competent, attractive, and likable.
Smiling reduces stress – A study from the journal Psychological Science found that smiling can actually reduce the heart rate and other physiological responses to stress in negative situations. So, the next time you're in traffic or facing a deadline at work, try smiling for a few moments to ease the tension and minimize the impact of stress on your health. Even if it's a forced smile, it will still make a difference.
Increases happiness – In a nutshell, smiling just feels good. It's even been shown to help beat the winter blues by improving your mood. It turns out that a smile actually stimulates the positive "pleasure centers" of the brain even more than eating chocolate – and without the risk of gaining weight!
How Can You Improve Your Smile?
Most people aren't born with a smile they love, but there are simple cosmetic dental procedures that can make a big difference, including:
Professional whitening – With a professional treatment, you'll get predictable, reliable results, safely and comfortably. An in-office treatment provides results right away, or you can whiten from home and get your results in 10-14 days.
Cosmetic bonding – This simple procedure is perfect for minor stains, chips, cracks, and cavities on the front teeth. It can be done in just one visit.
Porcelain veneers – This procedure is done in two visits and is the ultimate in transforming your teeth. These thin, strong "shells" are semi-permanently adhered to your teeth to give them a whole new appearance. With basic care and maintenance, they can last 10-15 years.
Metal-free fillings and crowns – If you have a cavity, fracture, or other type of damage on your teeth, a metal-free restoration is a great way to have it repaired without anyone knowing.
If you'd like to take the first step towards a smile makeover in Naples, start by scheduling a consultation with a cosmetic dentist. After they evaluate your oral health, dental history, and goals, you'll leave with an idea of what procedures would benefit you the most.
Everyone deserves to feel happy – and loving your smile is a great place to start!
About the Author
Dr. Jeffrey Skupny is a general, restorative, and cosmetic dentist in Naples with over a decade of experience. In that time, he's used many different cosmetic procedures, from simple whitening treatments to complete smile makeovers, to help his patients love the way their teeth look. If you're interested in cosmetic dentistry or have any questions, he can be contacted via his website.
Comments Off

on Cosmetic Dentist In Naples On the Power of a Beautiful Smile
No Comments
No comments yet.
RSS feed for comments on this post.
Sorry, the comment form is closed at this time.