July 16, 2020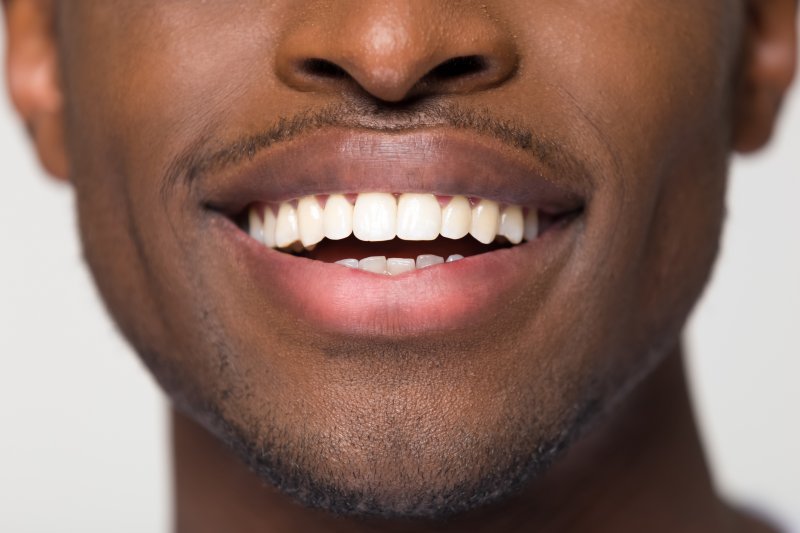 Many of our favorite memories surround happiness and laughter. Smiling often communicates to others that you are happy about something, but did you know that showing off your teeth also has many different positive effects on your health? If you needed any more of a reason to do so, here are five of them! Continue reading to learn more from your dentist about the benefits of smiling so you have an excuse to do it more often.
Makes You More Successful
No, having a great smile doesn't necessarily mean that you are destined to become a billionaire. However, it can give you the confidence that you need to strive for success! How many successful people do you know that don't smile often? This is helpful during social gathering, job interviews, and presentations. Putting on a smile suggests that you are more confident. Remember that sometimes, you have to fake it until you make it!
Increased Happiness
Even if your smile isn't a result of something funny or pleasing happening, using your face muscles in that way can actually trick your brain into being happy! Forcing a smile can actually make you happier, even if there is no reason behind it. So, cheer yourself up and put a smile on your face. You might just have a better attitude throughout the day.
Look Younger
Even though you've probably heard people worry about developing laugh lines around their mouth from smiling and laughing throughout the years, the act of smiling actually makes you look younger. This has been tested in different studies and many participants found that people who were smiling looked younger than those who had neutral expressions. Don't worry about developing wrinkles, just enjoy yourself!
Reduce Stress
Did you know that if you smile, you can more easily recover from stressful, high-anxiety events? Smiling spurs a chemical reaction in the brain which releases hormones, like dopamine and serotonin, which increase your feelings of happiness and is believed to reduce stress. After getting through a stressful event, don't forget to smile. It could help you become calm again so you can get on with your day.
Improves Your Overall Health
It's possible that smiling and laughing may be able to boost your immune system. This is because studies have shown that laughter can actually increase the number of white blood cells in the body, which are responsible for fighting off intruders in the body. Showing off your smile might be keeping you safe from sicknesses.
If you needed any more reason to have a laugh or smile, here they are! Even if you aren't actually happy, putting on a grin may be able to change your day, and your life, for the better.
About the Author
Dr. Jeffrey Skupny provides a wide variety of services at his practice in Naples, FL. He earned his Doctor of Dental Medicine from the prestigious University of Florida College of Dentistry and has gained over a decade of experience. He is a member of multiple professional organizations including the Academy of General Dentistry and the American Academy of Cosmetic Dentistry. To learn about how you can enhance your smile or if you want to schedule an appointment, visit his website or call (239) 261-5566.
Comments Off

on 5 Ways Smiling Benefits You
No Comments
No comments yet.
RSS feed for comments on this post.
Sorry, the comment form is closed at this time.