October 5, 2020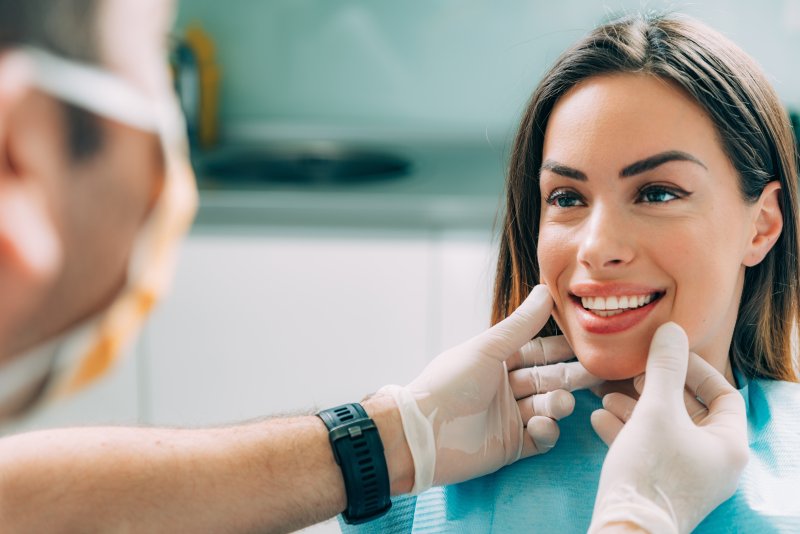 Are you shy to smile due to insecurities you have about your teeth? Everybody wants to feel confident and good about themselves when showing off their smile. Fortunately, if you aren't feeling 100% about how yours looks, you have options. Cosmetic dentistry is a big commitment, so you want to make sure that you are making the right decision. Continue reading to learn more from your dentist so you can figure out if any cosmetic dental treatments out there are right for you.
Why Do People Get Cosmetic Dental Treatment?
Even though cosmetic dental treatments are elective, they can have numerous positive effects on your smile other than improving your appearance. These treatments benefit patients by boosting self-esteem and protecting teeth from future dental damage as a result of misalignment or other issues. In most cases, cosmetic dentistry is used to correct teeth that are:
Chipped
Cracked
Gapped
Misaligned
Mishappen
Discolored or stained
What Should You Know Before Getting Cosmetic Surgery?
Before committing to cosmetic dentistry, you will need to determine exactly what it is you want to achieve with your smile. The more specific you can be, the better your dentist will be able to help you reach the goals you have for your teeth. Are you worried about alignment issues? Do you have gaps or chips that you want to be addressed? Have you been experiencing discoloration? When you know exactly what you want to change, you are set up to get the results you're hoping for.
What Cosmetic Options Are Out There?
You have a variety of options when it comes to enhancing your smile. Here are some of the cosmetic dentistry options that your dentist provides:
Porcelain Veneers: If you have multiple imperfections that you want to correct, porcelain veneers may be your best bet. These wafer-thin shells of porcelain are cemented to the front surface of the teeth to correct stains, chips, gaps, cracks, misshapen, and slightly crooked teeth.
Cosmetic Bonding: Bonding is an easy solution to take care of minor stains, chips, and gaps. Your dentist will apply a tooth-colored composite resin and sculp your tooth to perfection.
Teeth Whitening: Teeth can become discolored for a number of different reasons including years of coffee, wine, tobacco, or just aging. This is done with professional-grade whitening agents that will leave you with lasting results.
Invisalign: For patients with crooked, crowded, oversized, or gapped teeth who do not want to spend who knows how long with a mouthful of metal, Invisalign is a great solution. It uses a series of clear plastic aligners to gently push your teeth into their new locations.
Metal-Free Restorations: With dental ceramic crowns, inlays, and onlays, your dentist can repair broken and decayed teeth in a way that makes it appear that nothing ever happened to them.
Understanding your options and what you want to achieve is important when considering cosmetic dentistry. Talk to your dentist about your smile goals so you can discover if this is the solution for you.
About the Author
Dr. Jeffrey Skupny is a well experienced dentist who has been working in the field for over a decade. He earned his Doctor of Dental Medicine from the prestigious University of Florida College of Dentistry and is a member of numerous professional organizations including the American Academy of Cosmetic Dentistry. For more information on your cosmetic dental options or to schedule an appointment, visit his website or call (239) 261-5566.
Comments Off

on Is Cosmetic Dentistry Right for You?
No Comments
No comments yet.
RSS feed for comments on this post.
Sorry, the comment form is closed at this time.