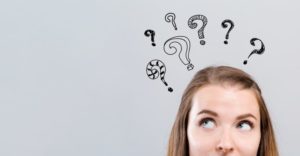 Do you often look in the mirror and wish you could whiten, straighten, and otherwise perfect your smile? You're certainly not alone. In fact, it has been reported that over 33 percent of Americans are unhappy with their smile, and nearly 50 percent have untagged themselves from a picture on Facebook because of it. Luckily, you can leave stains, chips, and other flaws in the past thanks to porcelain veneers and dental bonding! But what is the difference between veneers and bonding, and how do you know which is right for you? Here are a few factors to consider when making your decision according to your cosmetic dentist in Naples.
1. Timing
The last thing you want is for your smile at a milestone celebration or big event to showcase years of stains and discoloration. If you are up against a deadline, then dental bonding may be preferable. After all, from start to finish, the entire process can be completed in a single visit. On the other hand, porcelain veneers take at least two visits, which are typically spread out over a couple of weeks.
2. Longevity
Once you see your new and improved smile firsthand, you are going to want the results to last as long as possible. In this case, veneers are the way to go! Not only are the thin sheaths of porcelain extremely lifelike, but they also can last 15-plus years with proper care. Conversely, dental bonding typically lasts 5-10 years.
3. Tooth Prep
To ensure your veneers blend in seamlessly with the rest of your smile, the teeth being treated need to be "prepped." Although the amount of enamel removed is relatively minimal, it is enough to make veneers a permanent cosmetic treatment. If you aren't ready or able to make that commitment, then you should stick with dental bonding. After all, the composite resin can be removed if necessary and with virtually no damage to your existing enamel.
4. Cost
Although cost shouldn't be the only factor you consider when making your decision, it definitely is an important one. Typically, dental bonding is the more cost-effective option, especially when considering the upfront price. However, don't hesitate to speak directly with your cosmetic dentist in Naples about the exact cost of both so you can make an informed decision on which is best for your smile and your wallet.
When deciding which cosmetic treatment is right for you, it is important to consider everything from your budget and timeline to what you are going to be happiest with in the long run. Now, you better understand the difference between veneers and bonding. To learn more, contact your dental team today!
About the Author
Dr. Jeffrey Skupny earned his dental doctorate from the University of Florida. He is a member of the Academy of General Dentistry, the American Dental Association, and the American Academy of Cosmetic Dentistry. Dr. Skupny proudly offers veneers and dental bonding. Step one is to schedule a cosmetic consultation on his website or call (239) 261-5566.