Porcelain Veneer Process – Naples, FL
How We Transform
Your Smile
Are you thinking about getting porcelain veneers in Naples? You have a lot to look forward to! Your new grin will be stunning, natural-looking, and durable. Still, you might be curious about what exactly is involved in the porcealin veneer process in our Naples, FL dental office. Here is a look at the process you can expect when you visit Dr. Skupny to ask about this transformative treatment.
Why Choose Island Coast Dentistry for the Porcelain Veneer Process?
Fully Personalized with Size, Shape, and Color in Mind
Experienced Dentist with Strong Attention to Detail
Adjust Multiple Imperfections with a Single Treatment
Consultation and Planning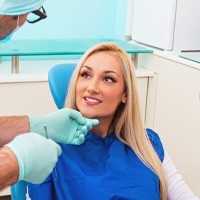 During your consultation, your cosmetic dentist in Naples will:
Make sure that your teeth are strong enough to support porcelain veneers. They should have an adequate amount of enamel, and your mouth should be free of any major oral health problems.
Answer your questions about the treatment. Write out a list of questions beforehand so you don't forget to ask anything.
Plan your cosmetic treatment. You and your dentist will decide together how many veneers you need and which teeth will receive the veneers.
During your planning appointment, Dr. Skupny might also suggest that you get your teeth whitened prior to receiving veneers. The veneers will be color-matched to the teeth around them, and they won't respond to whitening treatments if you decide later on that you would like a brighter smile.
Tooth Preparation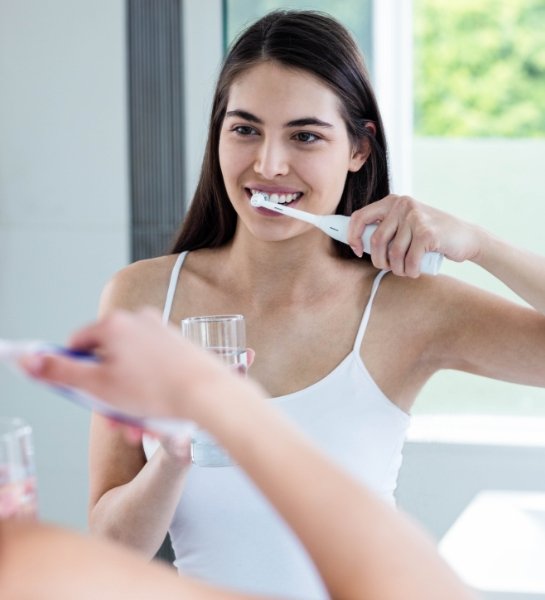 Following your consultation and any other preliminary appointments, placing your veneers will require two visits to our dental office. During the first appointment, Dr. Skupny will prepare the teeth by removing a sliver of enamel from them. This is necessary to make sure that the veneers do not make your smile look bulky or unnatural.
Once your teeth are prepared, we'll take detailed impressions and images of your teeth, which Dr. Skupny will use to design your new look. A dental laboratory then uses that data to create your permanent veneers. In the meantime, you'll wear a set of temporary veneers to protect your smile.
Porcelain Veneer Placement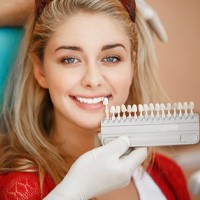 When you return to our dental office for your next appointment, Dr. Skupny will check to make sure that your veneers are exactly what is needed to produce the results you want. He might have to make minor adjustments to them so your smile truly looks its best. When he is sure that the veneers are perfect, your teeth will be cleaned, polished, and etched to ensure that the bond between them and the veneers will be as strong as possible.
Then, Dr. Skupny will use dental cement to apply the veneers to the teeth. Once they're properly positioned, a special light hardens the cement. Finally, the dentist will trim off any extra cement and check your bite to make sure it is comfortable.
Some patients experience a little gum tenderness or jaw soreness after the veneer process, especially if more than just 2 – 4 veneers were placed. Such symptoms should go away within a few days so you can start to fully enjoy your new look.
Are you ready to schedule your cosmetic consultation with Dr. Skupny? Contact our dental office today to begin your journey to a more attractive, more confident smile.