Dental Bridges – Naples, FL
Replacing Multiple Lost Teeth All at Once!
If you have missing teeth, you might be wondering what your options are for replacing them. Amidst all of the available possibilities, have you considered dental bridges in Naples? They're one of the go-to options for patients with moderate tooth loss, and they can effectively restore your smile in terms of look and functionality! Keep reading to learn a little more about this awesome tooth-replacement solution or give us a call to request additional information or to schedule a visit.
Why Choose Island Coast Dentistry for Dental Bridges?
Friendly & Experienced Dentist
Advanced Dental Technology
Beautiful, Lasting Results
What is a Dental Bridge?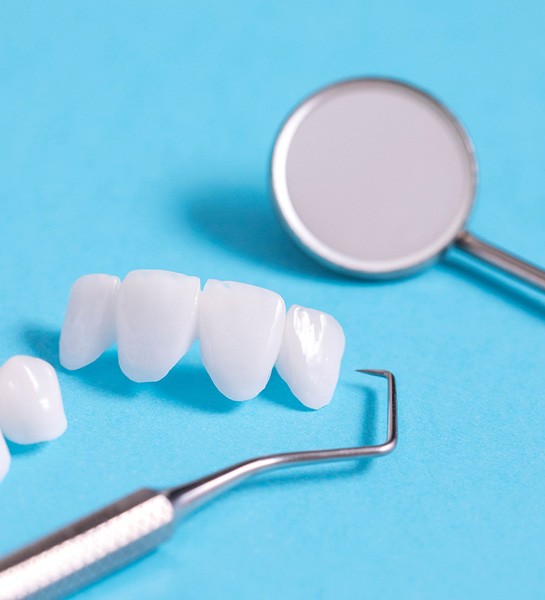 To put it simply, a dental bridge is a fixed device that's used to close the gap left behind from a missing tooth or missing teeth. It permanently anchors an artificial tooth (or teeth) to the adjacent, existing teeth and jaw. This restoration can be critical in preventing teeth from drifting into the missing space and causing problems with your bite. And the best part is that bridges are natural-looking in appearance and don't feel awkward or uncomfortable at all!
Types of Dental Bridges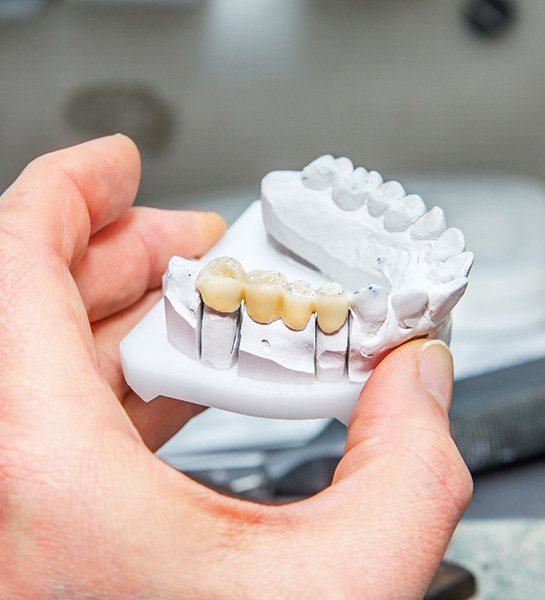 You'll need to schedule a consultation with us so that we can inspect your mouth and determine an ideal solution. We're happy to offer both traditional dental bridges and implant bridges depending on your smile's needs. Here's a little more about what you can expect from each:
Traditional Dental Bridge
For one missing tooth or a few missing teeth in a row, a traditional dental bridge might be a viable option. During this process, we'll have to remove a tiny portion of enamel to make room for the crowns that will be fitted on top of the healthy adjacent teeth—but this is nothing you should be concerned about! We'll then cement your restoration in place so that it remains there for many years to come.
Implant Bridge
While traditional dental bridges rely on healthy adjacent teeth for support, implant bridges are directly anchored to your jawbone. Due to this impressive level of stability, your restoration will have a much longer lifespan, feel more natural, and return more of your biting power in the long run.
The Benefits of Getting a Dental Bridge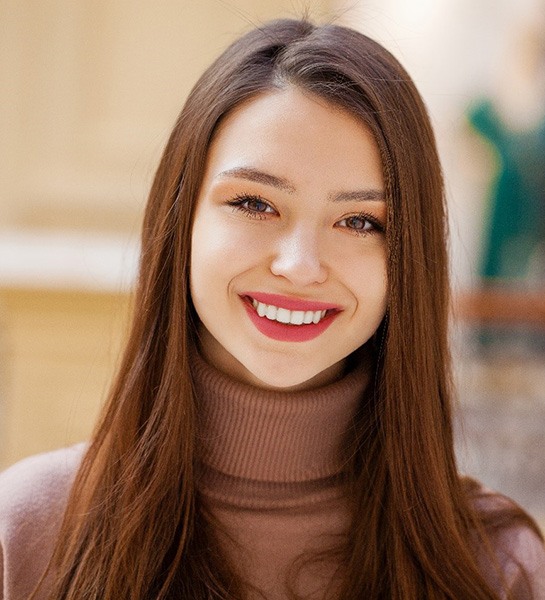 Dental bridges in Naples can do so much for your smile! Consider the following awesome benefits:
Bridges are a customized dental restoration that blend in with your natural smile.
They're able to replace one or several missing teeth in a row.
They restore & improve chewing power.
They help prevent misalignment issues.
They're capable of lasting 10+ years with proper care (or several decades with implant bridges)