Teeth Whitening – Naples, FL
Expert KöR & Zoom Teeth Whitening
A beautiful white smile can help you look younger and healthier, and it allows you to make a positive first impression on anyone that you meet. If you're looking for a cost-effective way to enhance your grin, teeth whitening is often an excellent option. Here at Island Coast Dentistry, Dr. Skupny offers both take-home whitening products and in-office whitening treatments that leave your teeth looking dramatically brighter. Are you interested in professional whitening? Give us a call today!
Why Choose Island Coast Dentistry for Teeth Whitening?
In-Office Teeth Whitening Available
Take-Home Teeth Whitening for Added Convenience
Professional-Grade Bleaching Not Found in Stores
Who Is a Good Candidate for Teeth Whitening?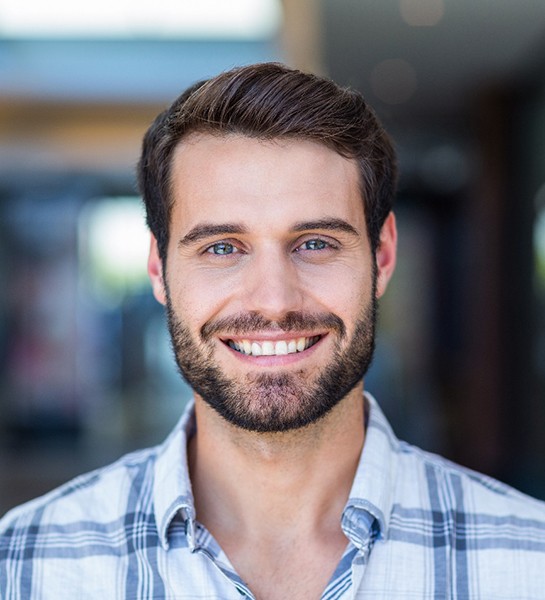 You are most likely a candidate for professional teeth whitening if there are any unsightly stains or discoloration on your smile that you want to get rid of. Before we can start the process, though, we'll need to make sure that your gums are in good condition and review your medical history. Once we've confirmed that you're eligible for teeth whitening, we will put together a personalized treatment plan that addresses all of your unique needs.
How Does Teeth Whitening Work?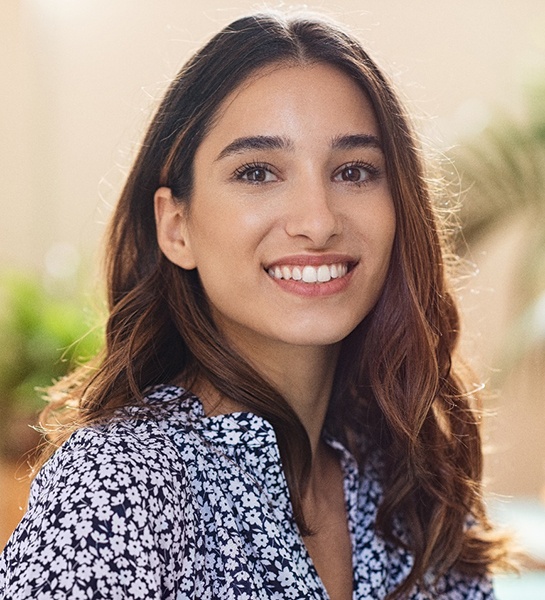 At our office, you can choose between a KöR whitening treatment performed in-office or a professional-grade Zoom Whitening take-home whitening kit. Both let you enjoy dazzling results; the main difference is how long it takes to brighten your smile. At your initial cosmetic consultation, we'll go over the different types of whitening with you, explain the benefits associated with them, and help you make the choice that's right for your grin.
Professional KöR In-Office Teeth Whitening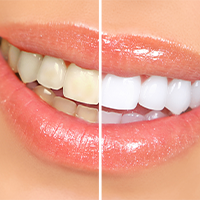 With our KöR in-office teeth whitening system, we can break up and eliminate even the most stubborn stains in just an hour or less. We simply apply a bleaching gel to the teeth, let it work its magic for about four 15 minute intervals. However, every patient is unique and recommendations may vary.
Zoom Whitening At-Home Teeth Whitening System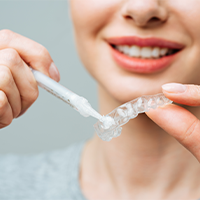 Although professional-grade kits used for teeth whitening at home usually take longer than in-office teeth bleaching procedures, they can still produce similar results.
Zoom Whitening at-home teeth whitening gel contains lower concentrations of peroxide, requiring exposure to the teeth over a longer period of time. Many people prefer professional take-home whitening kits versus in-office whitening because of the lower price and because it still delivers a dramatically brighter smile.
Tips for Maintaining Your Brighter Smile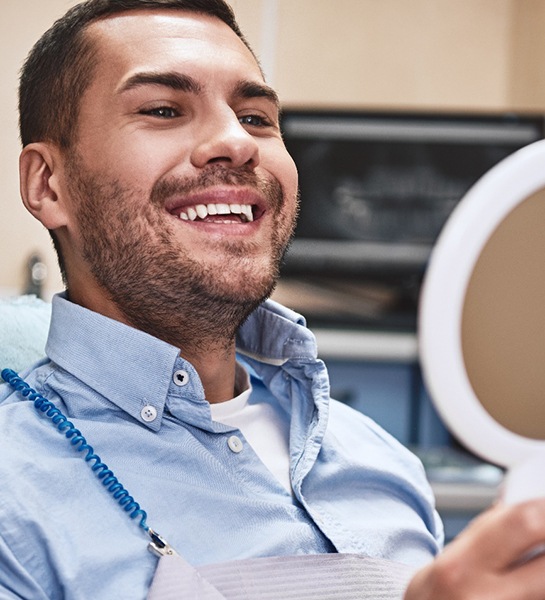 After teeth whitening is complete, it's up to you to keep your smile looking its best. To make sure the results of whitening last as long as possible, you should:
Avoid soda, coffee, tea, and other dark-colored beverages as much as possible.
Break any bad habits that can lead to discoloration, such as smoking.
Brush and floss every day to maintain excellent oral hygiene.
Rinse your mouth on a regular basis.
Visit our office every six months for a checkup and cleaning.
Understanding the Cost of Teeth Whitening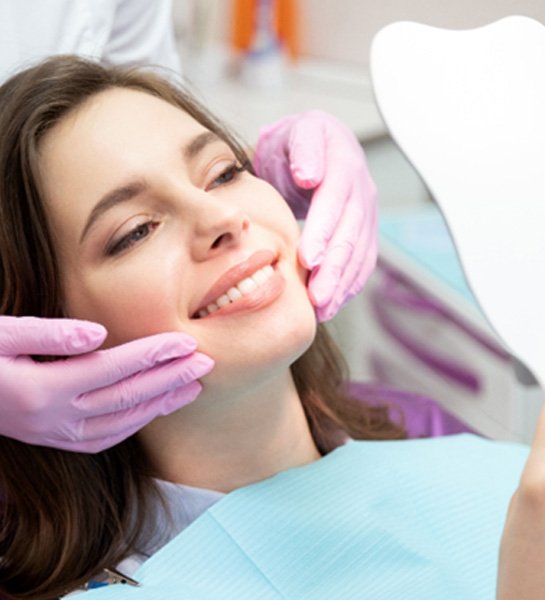 Don't like the color of your smile? You're not alone. Staining and discoloration can make your pearly whites feel less-than-stellar. Fortunately, you can improve the color of your grin with professional teeth whitening. If you have any specific concerns, don't hesitate to contact our office for personal assistance. Until then, you can review the information below regarding the cost of teeth whitening in Naples.
Factors That Affect the Cost of Teeth Whitening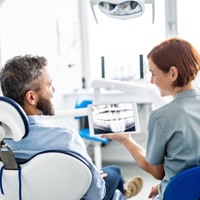 Professional teeth whitening usually comes at one set price. However, multiple factors can affect the number of treatments you'll need to achieve your desired results. Some of those include:
The severity of your staining and discoloration
The type of discoloration you have (i.e., stains caused by medication, aging, or within the tooth)
Whether or not you need additional procedures like fillings, crowns, or gum disease therapy
Types of Teeth Whitening: What Do They Cost?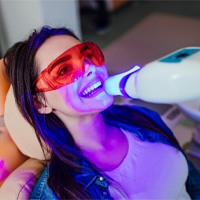 You might be surprised to learn that there are several different types of teeth whitening to choose from, each one going for a different price point. Let's take a closer look at what you can usually expect in terms of cost:
In-Office Teeth Whitening: Usually, this costs anywhere between $400 to $800. There are rare cases where the price may reach $1,000 or more depending on your case.
Take-Home Whitening: Getting custom-fit whitening trays from your dentist will typically cost a few hundred dollars.
Over-the-Counter Whitening Products: Store-bought whitening trays often cost under $100. Meanwhile, strips or gels will cost anywhere from $20 to $40 per box. Each one contains enough products to brighten your smile in two weeks.
Fast Teeth Whitening vs. Inexpensive Teeth Whitening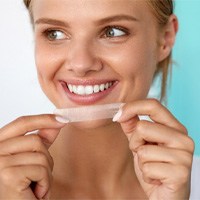 By simply looking at the numbers above, you may wonder why professional whitening treatments are so popular. However, you must remember that the quality of your cosmetic treatment is clearly reflected in the amount you pay. For example, most patients who use store-bought whitening products see little to no results, especially when they have severe discoloration. Sometimes it can take months to achieve their desired level of brightness.
Meanwhile, professional whitening treatments can whiten your smile far more quickly. For in-office treatment, you'll see results in as little as one session. Take-home whitening kits are effective in only a week or two. When you're choosing a whitening option, you need to consider what results you're looking for and how fast you want them – not just the price.
Options for Making Teeth Whitening Affordable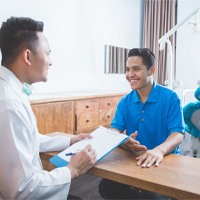 Since professional teeth whitening is a part of cosmetic dentistry, it's almost never covered by traditional dental insurance. That means you'll need to find an alternative way to pay for your treatment. At Island Coast Dentistry, we're proud to offer third-party financing through CareCredit to help make your treatment more affordable. It allows you to split up the overall cost into smaller monthly installments. These payment plans typically come with little-to-no interest attached, helping you save even more money!
Teeth Whitening FAQs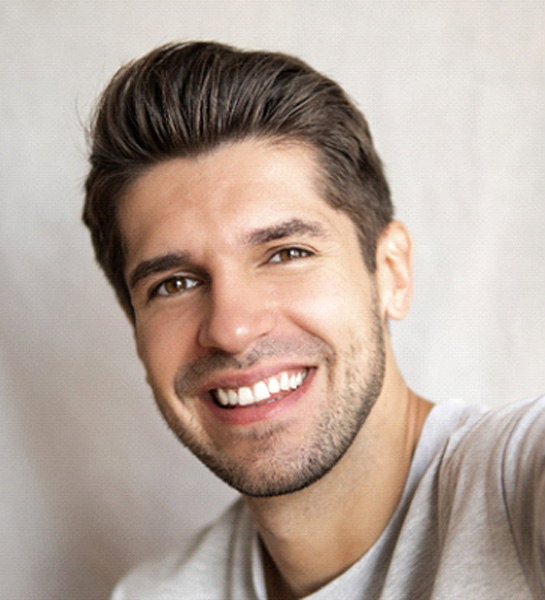 If you're not happy with any stains or discoloration on your smile, then you might be considering undergoing professional teeth whitening in Naples. Although you can reap several benefits from this cosmetic dental service, it's natural to want to know as much as possible about the treatment before committing to it. That's why our team at Island Coast Dentistry has taken the time to collect and respond to a few of the most common questions we get about teeth whitening. Keep reading to learn more or reach out to us today to schedule your consultation!
Is Teeth Whitening Safe?
You shouldn't have any room for error when trying to improve your pearly whites. For this reason, you'll want to use safe products that are specifically meant for your teeth and gums. Products that aren't ADA or FDA-approved haven't typically undergone thorough testing, meaning they might potentially result in short- and long-term damage. Professional teeth whitening solutions, however, are much safer, as they're administered by a qualified dentist and the personalized trays help keep the bleaching solution from accidentally getting ingested or spreading to your gums.
Am I a Candidate for Teeth Whitening?
Nearly everyone who is struggling with discoloration or stains in their smile is a good candidate for teeth whitening. The best way to be certain is by scheduling an initial consultation with us at Island Coast Dentistry. Our team will perform a thorough oral examination, check your medical history, and discuss your smile goals to see if this cosmetic treatment is best for you. We'll also assess if your oral health is in good condition, as we'll need to address any underlying issues before we can move forward with your procedure, such as cavities and gum disease.
Does Teeth Whitening Hurt?
People who struggle with dental-related anxiety are often reluctant to commit to a teeth whitening procedure due to the assumption that the process will hurt. In reality, since these cosmetic treatments are entirely personalized for each patient, you'd be considerably less likely to experience tooth sensitivity after your appointment. However, be sure to inform our team if you think your pearly whites are predisposed to sensitivity during our initial consultation. This way, we can practice the proper precautions to minimize any uncomfortable sensations, such as using specialty toothpaste or spacing out your whitening visits.
How Can I Make My Teeth Whitening Results Last?
The better you take care of your newly whitened teeth, the longer you can enjoy your bright results. With proper care, you might expect your treatment to last several months to a few years! To preserve your whitening results, consider implementing the following steps:
Practice solid oral hygiene – Brush twice a day, floss daily (or after every meal), and rinse with mouthwash frequently.
Moderate your intake of dark-colored meals – Try using a straw when drinking sodas, coffee, or other staining beverages to keep your teeth white for a longer time.
Visit your dentist routinely – Schedule dental checkups and cleanings every six months to help preserve a healthy and spotless smile.