Teeth Whitening – Naples, FL
Expert KöR &
Opalescence Teeth Whitening
Your smile creates an impact on people. A brighter smile gives the impression of youth, vitality, radiant health, happiness, and warmth. Teeth whitening from our Naples, FL cosmetic dentist remains one of the most economical ways to enhance your smile.
At Island Coast Dentistry, we provide professional take-home teeth whitening products as well as in-office teeth whitening systems. Dr. Skupny's teeth whitening solutions enable his patients to safely and effectively remove stains caused by foods and beverages (berries, coffee, wine, tea, etc).
Why Choose Island Coast Dentistry for Teeth Whitening?
In-Office Teeth Whitening Available
Take-Home Teeth Whitening for Added Convenience
Professional-Grade Bleaching Not Found in Stores
Professional KöR In-Office Teeth Whitening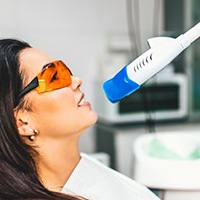 With our KöR in-office teeth whitening system, we can break up and eliminate even the most stubborn stains in just an hour or less. We simply apply a bleaching gel to the teeth, let it work its magic for about 15 minutes, and then wipe it off. We then repeat this process as many times as needed to achieve a patient's desired level of whiteness.
Learn More About KöR In-Office Teeth Whitening
Opalescence At-Home Teeth Whitening System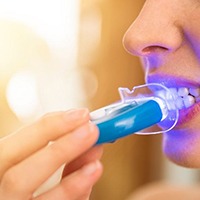 Although professional-grade kits used for teeth whitening at home usually take longer than in-office teeth bleaching procedures, they can still produce similar results.
Opalescence at-home teeth whitening gel contains lower concentrations of peroxide, requiring exposure to the teeth over a longer period of time. Many people prefer professional take-home whitening kits versus in-office whitening because of the lower price and because it still delivers a dramatically brighter smile.
Understanding the Cost of Teeth Whitening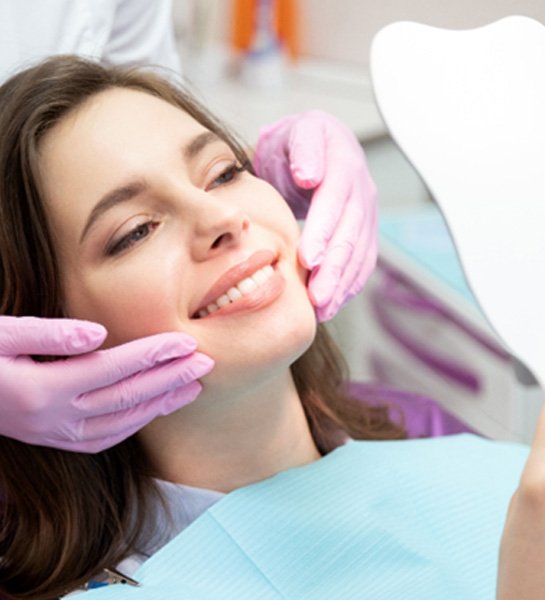 Don't like the color of your smile? You're not alone. Staining and discoloration can make your pearly whites feel less-than-stellar. Fortunately, you can improve the color of your grin with professional teeth whitening. If you have any specific concerns, don't hesitate to contact our office for personal assistance. Until then, you can review the information below regarding the cost of teeth whitening in Naples.
Factors that Affect the Cost of Teeth Whitening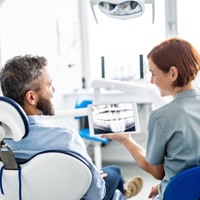 Professional teeth whitening usually comes at one set price. However, multiple factors can affect the number of treatments you'll need to achieve your desired results. Some of those include:
The severity of your staining and discoloration
The type of discoloration you have (i.e., stains caused by medication, aging, or within the tooth)
Whether or not your need additional procedures like fillings, crowns, or gum disease therapy
Types of Teeth Whitening: What Do They Cost?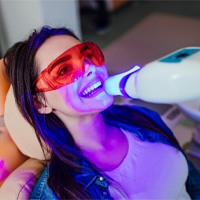 You might be surprised to learn that there are several different types of teeth whitening to choose from, each one going for a different price point. Let's take a closer look at what you can usually expect in terms of cost:
In-Office Teeth Whitening: Usually, this costs anywhere between $400 to $800. There are rare cases where the price may reach $1,000 or more depending on your case.
Take-Home Whitening: Getting custom-fit whitening trays from your dentist will typically cost a few hundred dollars.
Over-the-Counter Whitening Products: Store-bought whitening trays often cost under $100. Meanwhile, strips or gels will cost anywhere from $20 to $40 per box. Each one contains enough products to brighten your smile in two weeks.
Fast Teeth Whitening vs. Inexpensive Teeth Whitening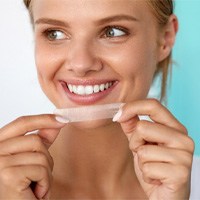 By simply looking at the numbers above, you may wonder why professional whitening treatments are so popular. However, you must remember that the quality of your cosmetic treatment is clearly reflected in the amount you pay. For example, most patients who use store-bought whitening products see little-to-no results, especially when they have severe discoloration. Sometimes it can take months to achieve their desired level of brightness.
Meanwhile, professional whitening treatments can whiten your smile far more quickly. For in-office treatment, you'll see results in as little as one session. Take-home whitening kits are effective in only a week or two. When you're choosing a whitening option, you need to consider what results you're looking for and how fast you want them – not just the price.
Options For Making Teeth Whitening Affordable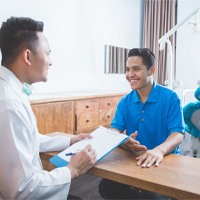 Since professional teeth whitening is a part of cosmetic dentistry, it's almost never covered by traditional dental insurance. That means you'll need to find an alternative way to pay for your treatment. At Island Coast Dentistry, we're proud to offer third-party financing through CareCredit to help make your treatment more affordable. It allows you to split up the overall cost into smaller monthly installments. These payment plans typically come with little-to-no interest attached, helping you save even more money!