Invisalign® Clear Braces – Naples, FL
Say Goodbye to Metal Wires & Brackets
Have you been considering a straighter smile but haven't wanted to deal with the appearance and hassle of traditional braces? Thankfully, we offer Invisalign in Naples as a perfect solution. At Island Coast Dentistry, Dr. Jeffrey Skupny is experienced in providing Invisalign clear braces, enabling patients to get the straighter teeth they've always wanted without noticeable brackets and wires. Read on to learn more about this discreet and comfortable orthodontic treatment.
How Invisalign Works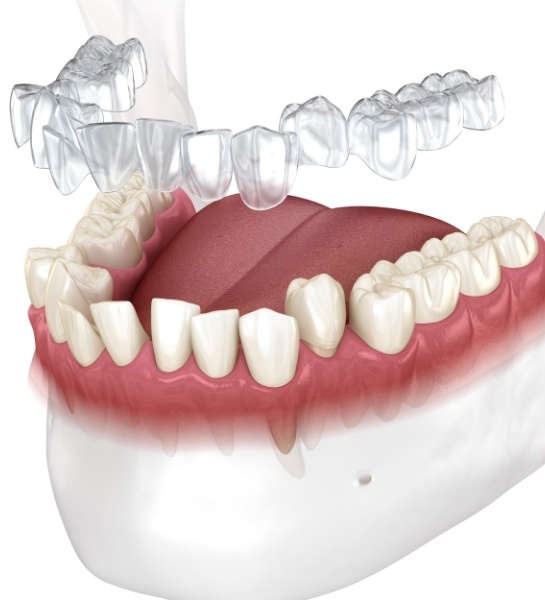 Invisalign consists of a series of practically invisible plastic aligners that you switch out about every two weeks. Every aligner is individually manufactured with exact calculations to gradually shift your teeth into place. After we take special images of your smile, we will develop your custom-made trays, which you'll wear 20 to 22 hours a day. Treatment time will typically last between 8 and 18 months, and after you've completed your series of trays, we'll give you a retainer to ensure that your results are permanent.
Indications for Invisalign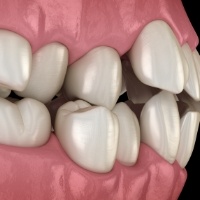 The best way to know if you're a candidate for Invisalign is to visit our office for a consultation. Typically, we use Invisalign to treat these common orthodontic issues:
Crowded Teeth
Crowded teeth or teeth that appear too close together will not only affect your appearance, but they can make it harder to brush and floss your smile. This leaves you at a higher risk of issues like tooth decay and gum disease. Invisalign can shift your teeth to give them the breathing room that they need, giving you a beautiful and healthy smile.
Learn More
Spaces Between Teeth
Gaps in between your teeth can unfortunately cause some of the same problems as crowded teeth. Bacteria and plaque can collect in these spaces unless they are closed. We can use Invisalign to give you a straight and gap-free smile.
Bite Alignment
While severe bite problems still must be treated with traditional orthodontics, we can use Invisalign to treat mild to moderate cases of this issue. Certain cases of overbite, underbite, and crossbite can be treated with Invisalign clear braces.
Benefits of Invisalign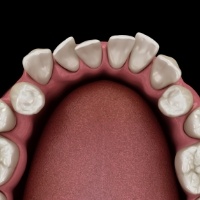 Patients are choosing Invisalign over traditional orthodontics for these unique advantages:
Clear: Only you will know you're wearing the trays.
Removable: You don't have to change your eating habits! Plus, you can take them out for special occasions such as weddings and family pictures.
Quicker: The absence of fixed metal brackets or wires to adjust will save you valuable time driving to and from dental visits. You will receive a new set of aligners twice monthly during your Invisalign treatment.
Comfortable: Made of smooth plastic, Invisalign won't catch and cut the inside of your mouth like traditional braces can.
Cost of Invisalign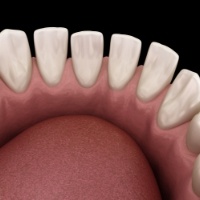 Unfortunately, it's hard to estimate the cost of your Invisalign treatment without examining your mouth first. A simple consultation with Dr. Skupny will allow him to examine your mouth, the severity of your misalignment, and your bite. After, he can develop your personalized treatment plan that includes cost. It's also important to know that your cost can vary based on your commitment to your treatment and how well you take care of your aligners. Call us today to schedule an Invisalign consultation. With Dr. Skupny, it's just a matter of time before you have a perfectly straight set of teeth to greet you in the mirror every morning!