Restorative Dentistry – Naples, FL
Bring Back Your Smile's
Function and Luster
Teeth are strong and long-lasting, but even the best oral care routine can't 100% prevent cavities and other damage from developing. If this is the case for your smile, keep in mind that you have options available to restore it at Island Coast Dentistry. From simple tooth-colored fillings to complex full mouth reconstructions, Dr. Skupny will review your unique situation and create a detailed treatment plan that addresses your needs head-on, so don't wait to schedule an appointment today for restorative dentistry in Naples, FL!
Why Choose Island Coast Dentistry for Restorative Dentistry?
Natural-Looking, Durable Materials Utilized
Highly Personalized to Your Exact Needs
Direct Line with Dentist for Major Restorative Cases
Dental Crowns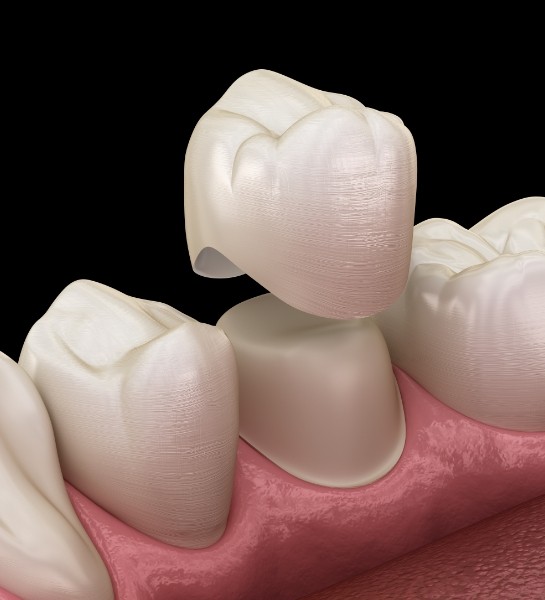 One of the most commonly performed dental treatments in dentistry to date includes dental crowns because of their incredibly versatility, and not just in restoring cracked, chipped, or otherwise damaged teeth. Crowns are also commonly used to create more complex restorations, including bridges, dentures, and dental implants. They are customized to fit inside your mouth exactly, blend in with neighboring teeth, and withstand the test of time, giving you the confidence to eat your favorite foods and flash your smile.
Learn More About Dental Crowns
Tooth-Colored Fillings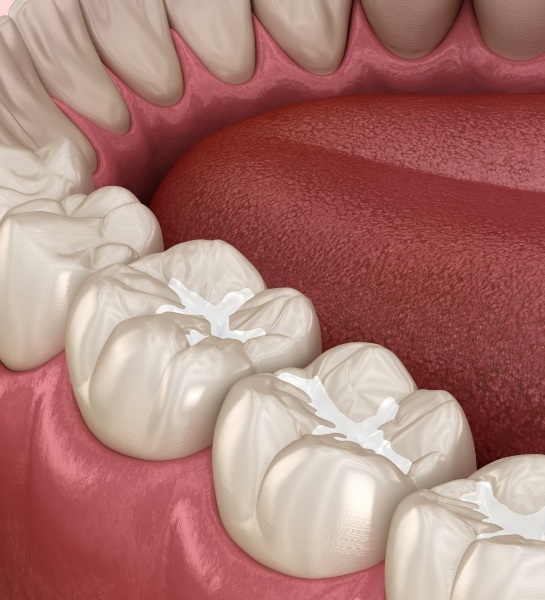 Older patients will certainly remember amalgam fillings being used to repair small cavities. As reliable as they are, they always leave a large gray mark on a tooth and even make them more sensitive to hot and cold temperatures. This is why our dental office now only uses tooth-colored fillings, which are made of a plastic-based composite resin. This material can be color-matched to perfectly blend with a patient's smile, and because it is entirely metal-free, it doesn't cause increased sensitivity.
Learn More About Tooth-Colored Fillings
Full-Mouth Reconstruction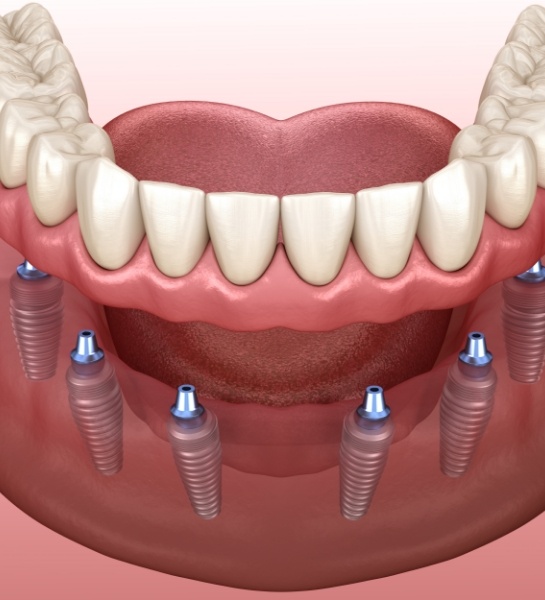 In addition to replacing a single tooth or multiple teeth, dental implants also allow for a full-mouth reconstruction. When you visit our Naples dental office, Dr. Skupny will carefully examine your mouth to determine the condition of your oral health. Therefore, before any further steps are taken, you'll have the peace-of-mind of knowing that dental implant insertion is right for you. Then, we'll move forward with restoring the full function that you've been missing. To get a new lease on life, contact us at Island Coast Dentistry today to schedule a visit!