Preventive Dentistry – Naples, FL
Stopping Cavities, Gum Disease, & More
Routine preventive care forms the foundation of our dental office, because by coming to see us regularly before problems begin, we can often stop them from developing in the first place! Periodic appointments also give Dr. Skupny the chance to catch and treat small issues before they can become serious headaches down the line. We recommend coming to see us at least every six months to keep your smile happy and whole, so if it's time for your next visit, be sure to contact us today for preventive dentistry in Naples, FL.
Why Choose Island Coast Dentistry for Preventive Dentistry?
Modern, State-of-the-Art Facility
We Take Time to Answer Your Questions
Focused on Finding Causes, Not Treating Symptoms
Your First Visit
When a patient comes to see us for the first time, our goal is simple: to get to know them as a person as well as understand the current state of their oral health. This is why Dr. Skupny takes time at the beginning of the appointment to understand his patients' needs. After taking photographs, X-rays, and performing a thorough oral exam, he'll go over his findings with the patient and discuss any additional treatments they might need.
Dental Checkups & Teeth Cleanings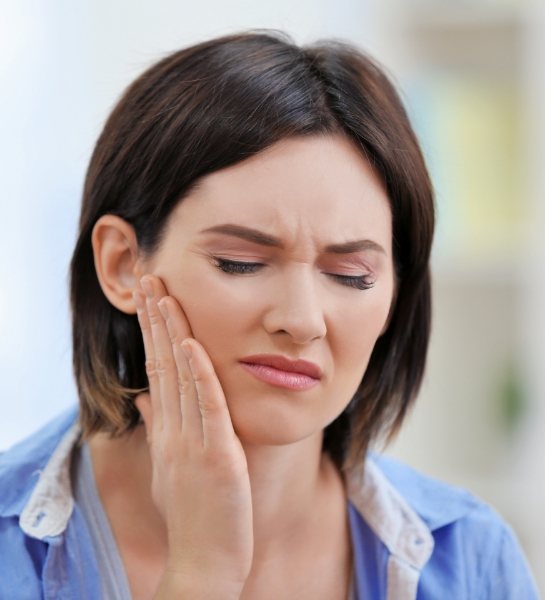 A checkup, also known as an oral exam, is the first step for Dr. Skupny to get to know his patients' unique oral health needs. During the exam, he will check the health of your teeth, gums and jaw. Using his observations, he can start to come up with a patient's personalized treatment plan. When combined with a hygiene appointment, our hygienist can remove any plaque and tartar built up on the gums, assuring your smile looks great and is protected from cavities.
Learn More About Dental Checkups & Teeth Cleanings
Oral Cancer Screening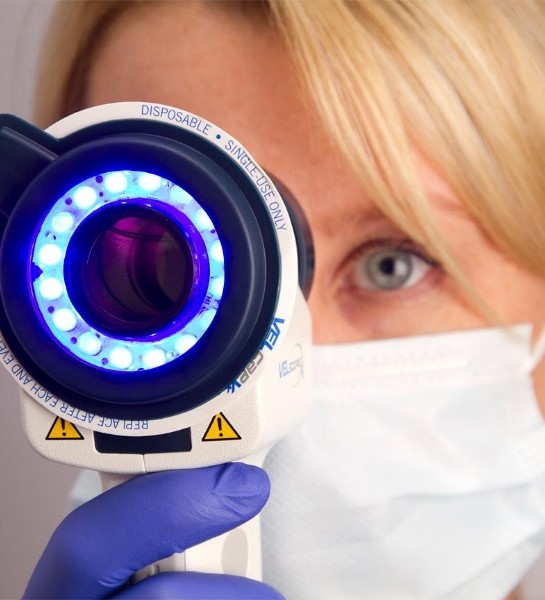 Early detection is the key to treating and surviving oral cancer, which is why Dr. Skupny performs a full oral cancer screening as part of every checkup. He looks at a patient's lips, gums, tongue, cheeks, throat, neck, and face for any signs of the disease, and if he spots them, he can guide a patient to get the follow-up care they need. It only takes a few minutes, but it can literally save someone's life.
Learn More About Oral Cancer Screenings
Fluoride Treatment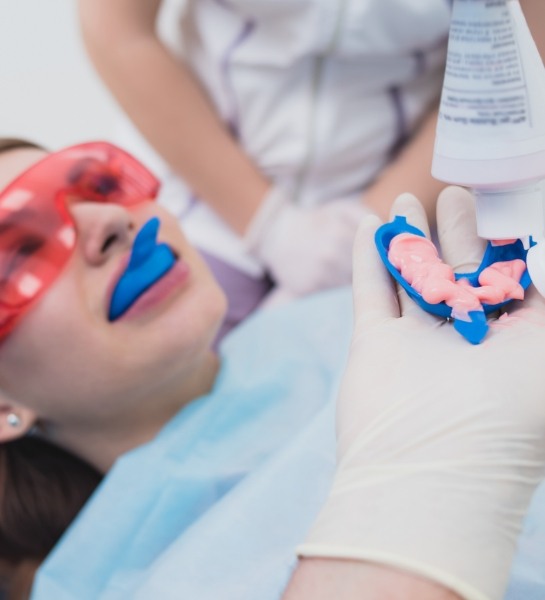 For decades, fluoride has been added to toothpaste and public water sources because it has been clinically proven to prevent cavities and tooth decay in people of all ages. If we believe that a patient would benefit from a little extra fluoride protection, we can provide a quick and easy treatment at every checkup. We'll simply apply a highly-concentrated fluoride solution to the teeth for a few minutes, and that's it! It's quick, painless, and it's a great way to keep the teeth strong between appointments.
Learn More About Fluoride Treatment
Nightguards for Bruxism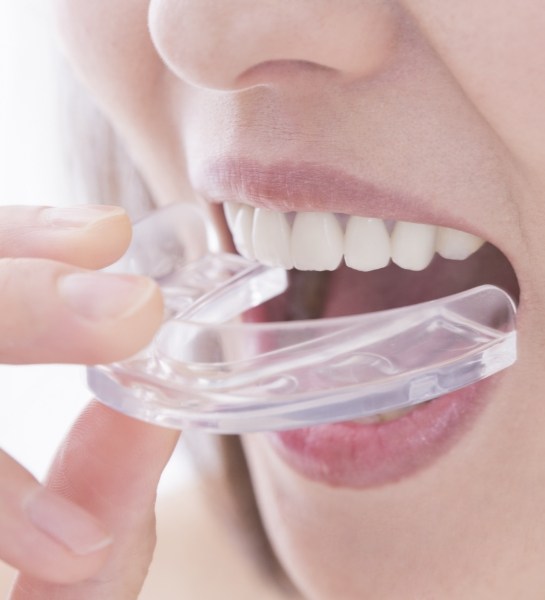 Nighttime teeth grinding, which is a condition known as bruxism, is a very common response to daily stress that can wreak havoc on the smile over time. It often leads to broken teeth, chronic headaches, and even a strained jaw. To address it, we can recommend that a patient wear what is called a nightguard to bed. This is a small, custom-made oral appliance that fits comfortably over the teeth and places a barrier between them to prevent any damaging contact.