Orthodontics – Naples, FL
Straight Teeth. No Braces.
Beautiful Results.
Many adults with misaligned teeth have been discouraged from straightening them simply because getting bulky metal braces just doesn't work for their lifestyle. That's why, at Island Coast Dentistry, we're happy to provide more aesthetically-focused options that are better suited for today's active and sociable adult. If you've always wanted a straighter smile, now you can get it, and you can do so without having to deal with brackets and wires! To explore your options for orthodontics in Naples, FL and get started today, give us a call.
Why Choose Island Coast Dentistry for Orthodontics?
No Braces Necessary
Instant-Orthodontics Available
One-Stop Shop for Smile Imperfections
Invisalign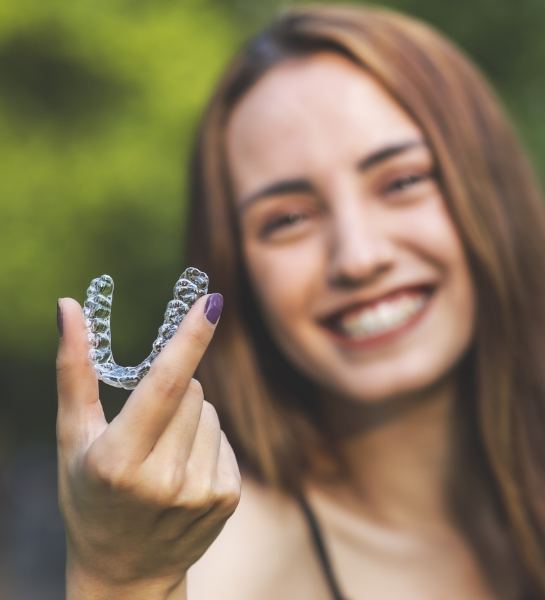 Invisalign has quickly become the go-to treatment for adults wanting to straighten their smiles because it's sleek, subtle, and proven to deliver results in less time than traditional orthodontics. All a patient has to do is wear a series of custom-made clear plastic aligner trays to get the smile they've always wanted, so in the end, the only thing people will notice are their beautiful results. Even better, the trays are removable, so patients don't even have to adjust their diet or brushing habits!
Other Ways to Straighten Teeth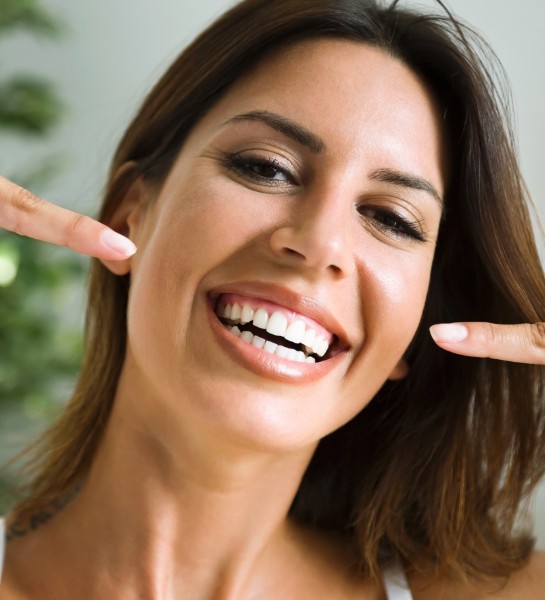 In the past, there was only one reliable way to handle crooked teeth: braces. As a result, many people would simply live with a smile that didn't make them feel confident. However, dentistry now has other ways to handle minor misalignments that don't take months or years to complete. With the treatments detailed below, our team can dramatically improve the appearance of the smile in just one or two appointments. Ask our team about them to see if they could be the solution you're looking for!
Porcelain Veneers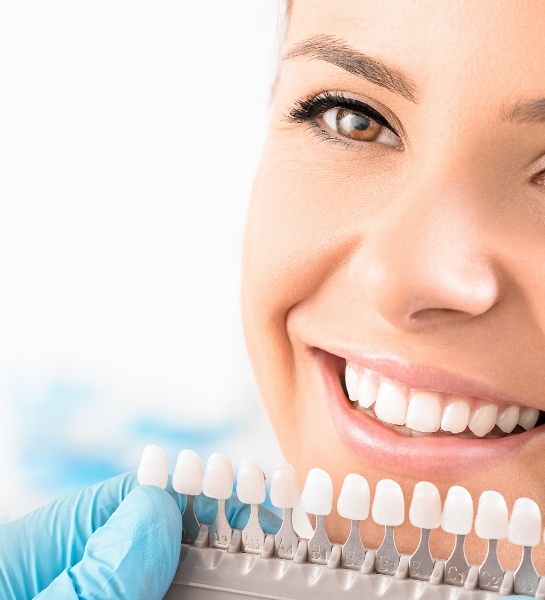 Porcelain veneers are extremely thin ceramic coverings that are fitted to the front of the teeth, and with them, Dr. Skupny can quickly mask minor misalignments in the most prominent teeth. Dental porcelain is extremely strong, durable, and can easily create the appearance of a perfectly straight tooth when placed into the smile. It only takes two appointments to get one or an entire set, and they offer one of the fastest ways to correct crooked teeth available today. Dentists often refer to them as "instant orthodontics"!
Learn More About Porcelain Veneers
Teeth Whitening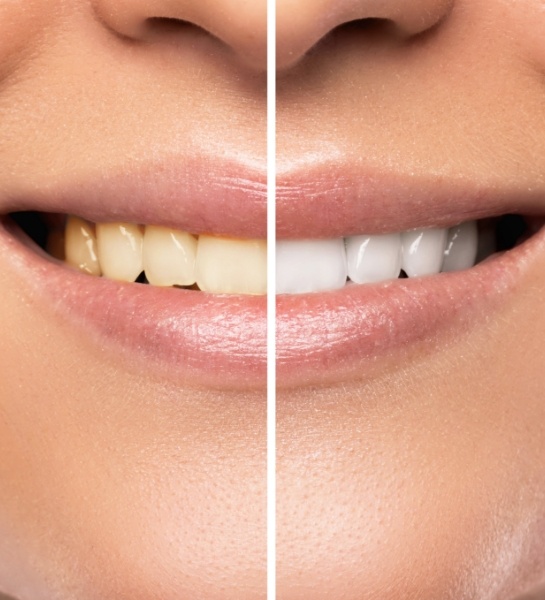 When the teeth are crowded or slightly rotated, this can actually make them more difficult to clean, leading to stains developing in those hard to reach areas. This can make already crooked teeth stand out even more. However, with our teeth whitening treatments, we can eliminate stubborn stains in just an hour or less. Simply removing stains is often able to give patients the appearance they desire, helping any crooked teeth easily blend into the rest of the smile.