Dental Checkups & Teeth Cleanings – Naples, FL
Healthy & Clean Smiles
Last Longer
Your smile creates a lasting impression and has a big effect on your appearance and confidence. Your oral health also significantly affects your overall health and quality of life. Getting your teeth and gums professionally cleaned and checked by a dentist in Naples, FL regularly is the best way to keep your smile looking great and prevent serious problems such as tooth decay, gum disease, oral cancer, and tooth loss. Our dental office provides comprehensive dental care, including dental checkups and teeth cleanings for Naples, FL dentistry patients. We also work hard to create a comfortable, relaxing, and friendly environment, so our dental patients will look forward to receiving fabulous dentistry that makes them feel like showing off their smile.
Why Choose Island Coast Dentistry for Dental Checkups & Teeth Cleanings?
Relaxing, Modern Dental Office
Highly Experienced Dentist and Team
Comprehensive Care All Under One Roof
Why Are Regular Dental Cleanings Important?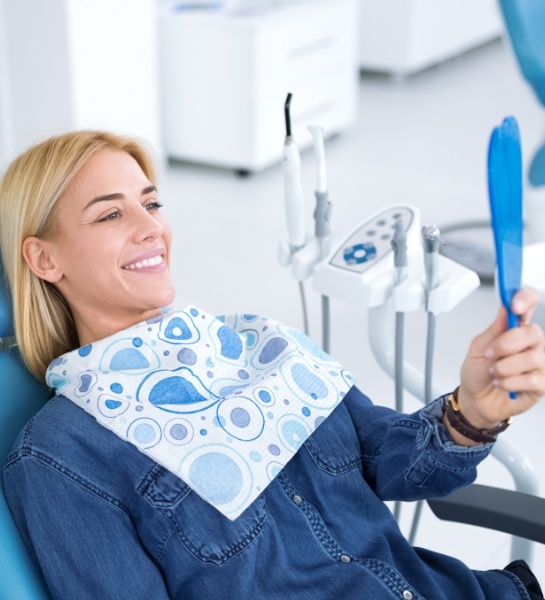 Even if you're diligent about brushing and flossing your teeth every morning and night at home, it's still important for you to receive professional dental cleanings every six months in Naples. Our dental office is equipped with some of the most effective and efficient dental tools to thoroughly clean every nook and cranny in your mouth, reducing your risk of developing oral health problems. Here are seven reasons you won't want to put your visit on the backburner:
Our experienced dental hygienists can remove surface stains by polishing your teeth after your cleaning.
Having your teeth cleaned by a professional ensures that no tartar or plaque will be left uncleared.
A clean mouth reduces your risk of developing other medical conditions such as heart disease and respiratory infections.
During your professional cleaning, our trained dental hygienists can easily detect early signs of oral health problems to keep them from becoming worse.
Routine cleanings keep oral health problems from causing permanent damage to your mouth.
What Happens During Your Dental Cleaning?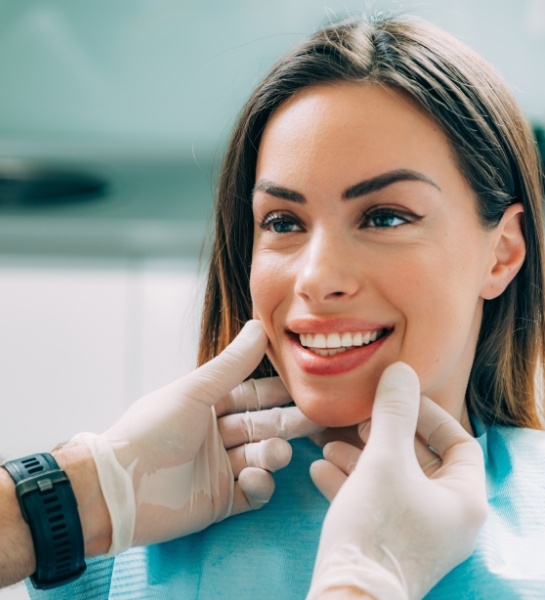 During your routine dental cleaning in Naples, we'll begin by removing the tartar and plaque below the gum line and between your teeth using a scaler. The more buildup that's in your mouth, the longer it will take for us to clean your teeth, which is why it's a good idea to keep up with your at-home dental hygiene routine in between each of your visits.
Once we've removed all of the plaque and tartar from the area, we'll polish your teeth using a motorized tool called a polisher. We use a special gritty substance called prophylaxis paste to provide you with a deep stain-busting clean that breaks apart discoloration caused by drinks like coffee. The final step will be a thorough flossing between each of your teeth to remove any lingering food debris or plaque.
At-Home Tips For A Clean Smile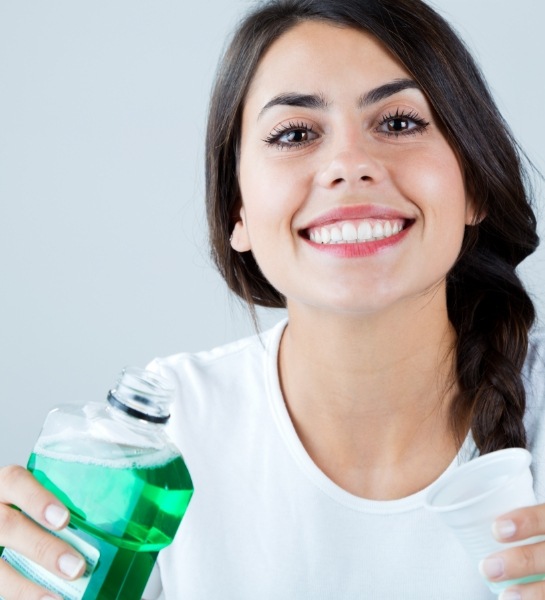 The first line of defense against oral health problems is good at-home dental hygiene. Regularly caring and maintaining your smile is essential to preserving it. Here are some tips for taking care of your teeth and gums:
Brush your teeth using a soft-bristled toothbrush and fluoride toothpaste.
Floss your teeth at least once a day.
Rinse your mouth with antibacterial mouthwash every day.
Don't brush with too much force.
Limit your consumption of sugary food and drinks.
Don't forget to brush your tongue.
Stay hydrated with water.
Quit bad oral habits like nail-biting and smoking.
If you have any questions or would like some recommendations on how you can keep your smile healthier than ever, don't hesitate to ask our dental hygienists after your professional cleaning. If it has been longer than six months since you last had your teeth cleaned, don't hesitate to contact our dental office in Naples today to schedule an appointment. Our team looks forward to getting to know you and taking great care of your smile.