Dental Implant-Supported Dentures – Naples, FL
The Secure Option for
Your Tooth Replacements
When you've lost all your natural teeth, you become completely dependent on your dental prosthetics in order to perform simple everyday tasks, including speaking clearly, biting, chewing, and smiling. Yes, dentures alone enable you to do these things, but they can slip out of place, making for some embarrassing moments. Plus, they don't address the roots of your missing teeth. That's where dental implant-supported dentures from our Naples, FL dentist come in. This advanced restoration treatment gives you all the advantages of both dental implants and dentures for an increased quality of life. At Island Coast Dentistry, we're proud to offer this service to our valued patients.
Why Choose Island Coast Dentistry for Dental Implant-Supported Dentures?
Achieve a Better Fit for Your Tooth Replacement
Partners with Highly Trained Implant Specialist
Fair Prices with Zero Hidden Fees
How Do Dental Implant-Suppored Dentures Work?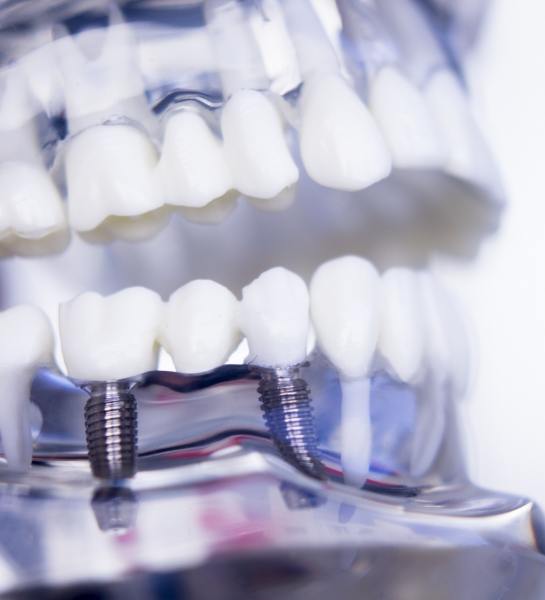 Basically, instead of using suction or adhesives to stay in place, implant dentures are bolted to the posts that have fully integrated with the jawbone. Or, if you prefer the ability to remove your prosthetic teeth, they can snap into and out of place. Either way, the implants provide a solid, sturdy foundation for your dentures to remain where they belong.
Am I a Candidate for Dental Implant-Supported Dentures?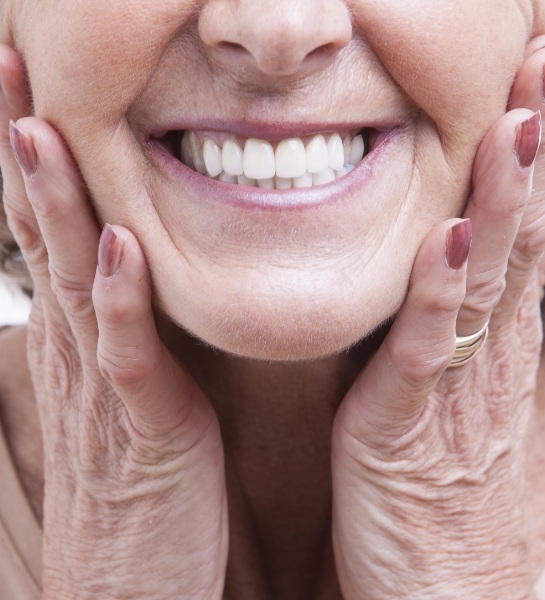 Several factors come into play when considering candidacy for implant dentures. For instance, to ensure that the implants fuse with the bone, you need to have enough bone and tissue to support the implants. To increase the likelihood of success, Dr. Skupny may recommend a bone graft or soft tissue augmentation. The only way to know for sure whether you qualify for implant dentures is to schedule a consultation with him. He will thoroughly review your specific case and provide honest, expert advice for your tooth restoration options.
What is the Process to Get Dental Implant-Supported Dentures?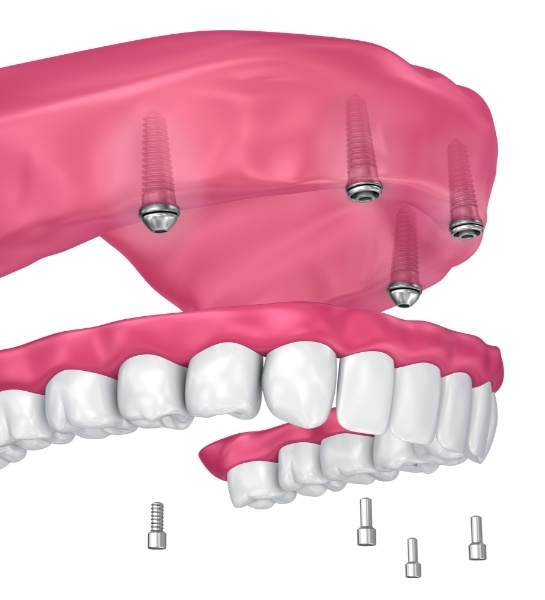 After you and Dr. Skupny have determined that implant dentures are the right treatment choice for you, the process for getting them will go as follows:
If any preliminary procedures are needed, such as a bone graft, they need sufficient time to heal and take effect.
He will surgically input the titanium posts beneath the gums at strategic locations in your arches. One possible option is All-on-4, which entails only four implants to support the entire denture.
Over the course of several months, your jaw bones will be stimulated and grow to surround the posts in a process called osteointegration. During this time, you can continue to use your regular dentures.
When the implants have healed sufficiently, you'll come back to our office for Dr. Skupny to place the abutment pieces to your implants.
We will then take precise measurements of your mouth and send them to a dental lab where your new dentures will be created.
When they are finished, we will attach your dentures to the implants, giving you stability for your dental replacements.
Benefits of Combining Dentures and Dental Implants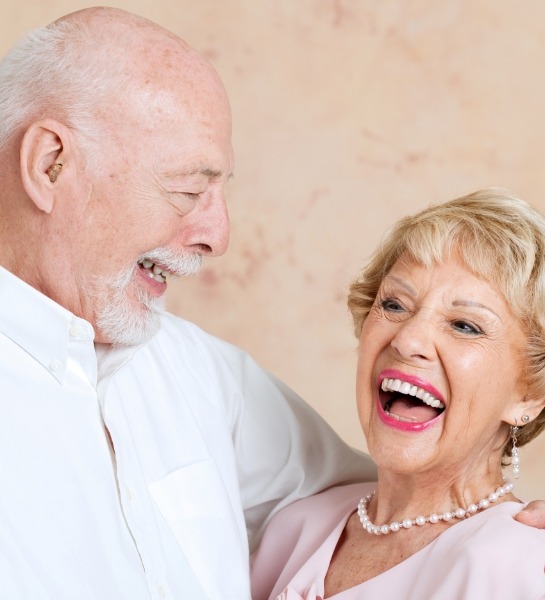 On their own, dentures and dental implants each have certain advantages and disadvantages. Put them together, and you get the best of both worlds. Here are just some of the benefits:
Better oral health. When you lose a tooth, your jawbone begins to deteriorate. Dental implants keep the bone growing strong.
Better appearance. A jawbone that loses density changes the shape of your facial structure, making you look older. This doesn't happen with implants. Plus, dentures are specifically made to look realistic and natural.
Easy maintenance. Whether you choose to have your dentures permanently fixed or removable, caring for your prosthetic teeth is straightforward and simple.
Long lifespan. Dentures only last for about 7 years before needing to be replaced. Because dental implants keep the jawbone healthy, they and the dentures can go for much, much longer with proper maintenance.
So if you have dentures and are tired of worrying about whether they'll come loose at the wrong time, contact our Naples office for a consultation today! We look forward to helping you regain confidence in your strong, beautiful smile.