Invisalign for Gaps Between Teeth – Naples, FL
Get a Gapless Smile
Without Braces
Many patients aren't aware that Invisalign in Naples can do more than straighten your smile. They can also close unsightly gaps between teeth that can also be hard to clean between. That way, you don't have to worry about people zeroing-in on the spaces in your mouth every time you speak or laugh. Without using cumbersome brackets and wires, Invisalign aligners are able to solve a variety of orthodontic and cosmetic flaws that can cause your self-confidence to sink over time. To learn if you're a good candidate to use Invisalign for gaps between teeth from our Naples, FL dnetist contact our dental office today to schedule a consultation.
Why Choose Island Coast Dentistry for Invisalign for Gaps Between Teeth?
Skip the Metal Mouth
Straighten Teeth in Less Time Overall
Keep Your Current Diet and Oral Care Routine
What Causes Gaps Between Teeth?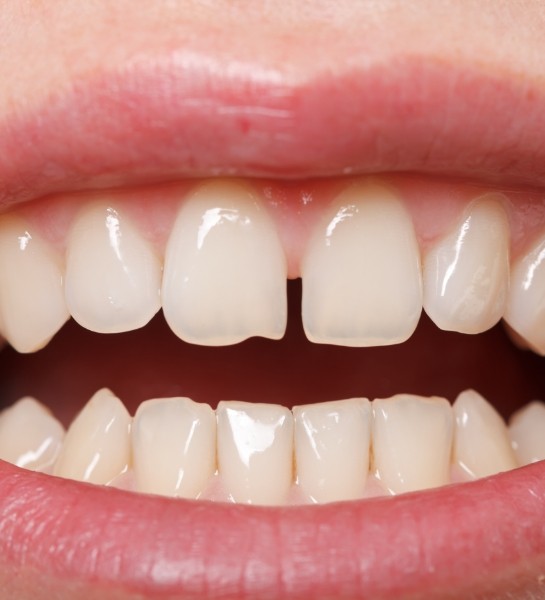 One of the most common orthodontic and alignment issues that people face is gaps between their teeth. This problem can be the result of a variety of issues, including:
Gum disease
Thumb-sucking as a child
Small teeth
Tongue thrust
Missing teeth
Large frenulum (the piece of tissue that connects your tongue to the floor of your mouth or your lip and gums)
No matter what the cause of your gapped teeth are, we may be able to fix them using discreet aligners that are more comfortable and convenient than metal brackets and wires.
Who Makes a Good Invisalign Candidate?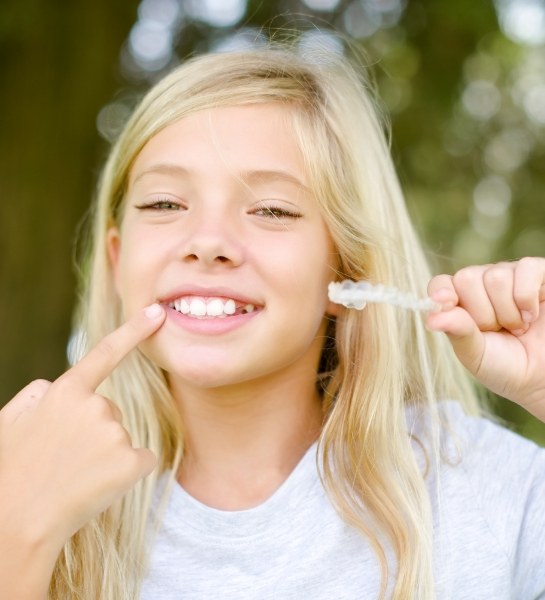 Before you decide that Invisalign is the perfect orthodontic treatment for you, it's important to schedule a consultation with Dr. Jeffrey Skupny first. Occasionally, our patients with spaces in their mouth may be able to benefit more from other cosmetic procedures, such as porcelain veneers or dental bonding, and we'll let you know if that's the case for your unique situation. For larger gaps, Invisalign is usually an ideal treatment. During your consultation, Dr. Skupny will thoroughly examine the structure of your mouth and determine if you can benefit from customized clear orthodontic trays. Great candidates for the procedure are patients who:
Would like faster results
Want a more discreet orthodontic treatment than braces
Are committed to wearing their aligners for at least 22 hours every day
Have good dental hygiene and visit their dentist for regular checkups and cleanings
What are the Benefits of Closing Spaces Between Teeth With Invisalign?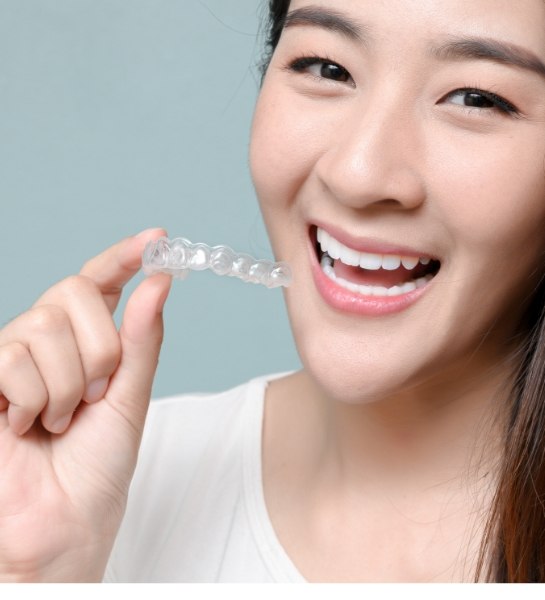 Instead of using traditional braces to improve the health and appearance of your smile by fixing gaps between your teeth, you can use aligners, which are more convenient and hassle-free. Many patients prefer these modern orthodontic appliances because they offer a variety of unique benefits, including:
Customized treatment plans
Added comfort due to the aligners being made from smooth, lightweight plastic
Removable convenience allows patients to continue eating all of their favorite foods
Aligners that are easy to clean and sanitize
Shorter progress-check appointments, meaning less time in a dental chair
Faster average results compared to traditional braces
If you'd like to find out whether Invisalign aligners can help you gain confidence in your smile by closing spaces in your mouth, be sure to schedule a consultation today!