Invisalign for Crowded Teeth – Naples, FL
The Clear Solution
For Crowded Teeth
If your teeth are crowded, you may be bothered by the appearance of your smile. But crowding also leads to various oral health problems that require dental work to repair later on. And while you may think the only way to straighten your smile is with metal braces, Invisalign is a wonderful option for crowding that provides great results, without spending years in brackets and wires. If you'd like to correct your smile, contact us today to schedule a consultation with our talented cosmetic dentist, Dr. Jeffrey Skupny, to discuss using Invisalign for crowded teeth in Naples, FL. With over a decade of experience, he's helped hundreds of patients enjoy all the benefits of a straight, even smile and would love to help you, too!
Why Choose Island Coast Dentistry for Invisalign for Crowded Teeth?
Skip the Metal Mouth
Straighten Teeth in Less Time Overall
Keep Your Current Diet and Oral Care Routine
Potential Consequences of Crowded Teeth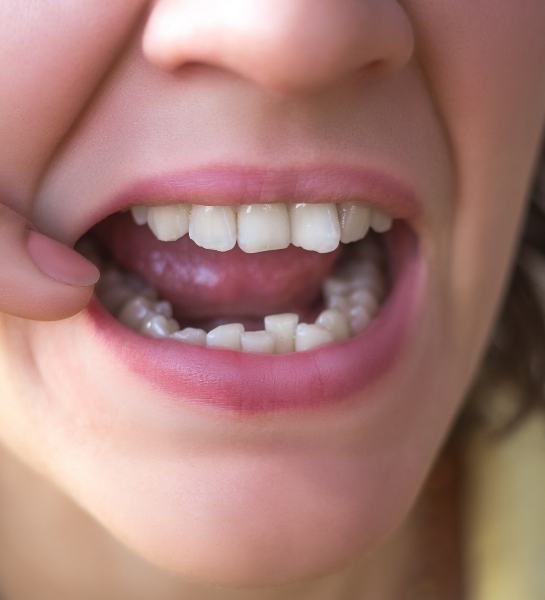 While many people's main concern with crowding is cosmetic, it also has multiple consequences for your oral health. Because it creates a lot of small, tight spaces around the teeth, it's very easy for plaque and bacteria to accumulate. Even if you're brushing and flossing regularly, it's very difficult to access these areas and keep them clean, increasing your risk for:
Cavities
Gum disease
Bad breath
Staining and discoloration
How Invisalign Helps With Crowded Teeth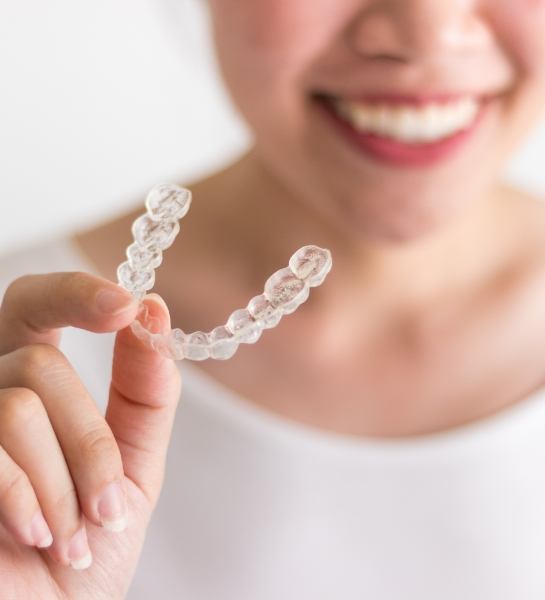 Up until about 20 years ago, the only way to straighten teeth was traditional braces. Now, Invisalign has completely changed orthodontic treatment and many people are choosing to correct their crowding issues with Invisalign.
How does it work? Just like any orthodontic option, Invisalign moves your teeth into their ideal positions by applying pressure to each tooth. The difference is that clear aligner trays are used instead of brackets and wires. Each set of trays is typically worn for two weeks, after which you'll switch to the next set. Over time, gradual movements are made until your final results are achieved.
After you've had a consultation with Dr. Skupny to make sure Invisalign is right for you, we'll take digital impressions by scanning your teeth. Then we'll send the impressions to the Invisalign lab where your trays will be custom-made, and you'll return several weeks later to pick up your first set of trays and begin treatment. The average treatment time for Invisalign is 12-18 months, throughout which you'll return for progress visits every 4-8 weeks.
How To Get Started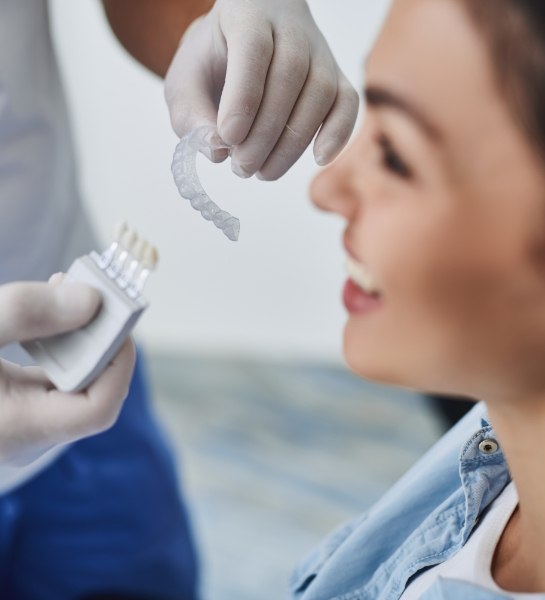 If you'd like to take the first step to correcting your crowded teeth, comfortably and discreetly, contact us today to schedule a consultation. First, as a cosmetic dentist in Naples, Dr. Skupny will make sure that Invisalign is a good option for you. Then he can give you an estimate of how long your treatment will take and even show you virtual results of how your teeth will look. After your visit, you'll be one step closer to the straight, even smile you've always wanted!