KöR Teeth Whitening – Naples, FL
Reveal a Brighter Smile
with KöR Whitening
Are you tired of hiding behind dull, discolored teeth? Have over-the-counter whitening products failed to give you the results you want? Now, you can turn back the hands of time with KöR teeth whitening in Naples. At Island Coast Dentistry, Dr. Skupny will give you a brighter, younger-looking smile using a safe and effective whitening treatment. Using a healthy whitening process, he will improve your dental health.
Why Choose Island Coast Dentistry for KöR Teeth Whitening?
Reduced Sensitivity Thanks to Unique Bleaching Ingredients
Address Even the Toughest Stains in Teeth
In-Office Appointment Completed in Just One Hour
Why is My Smile Discolored?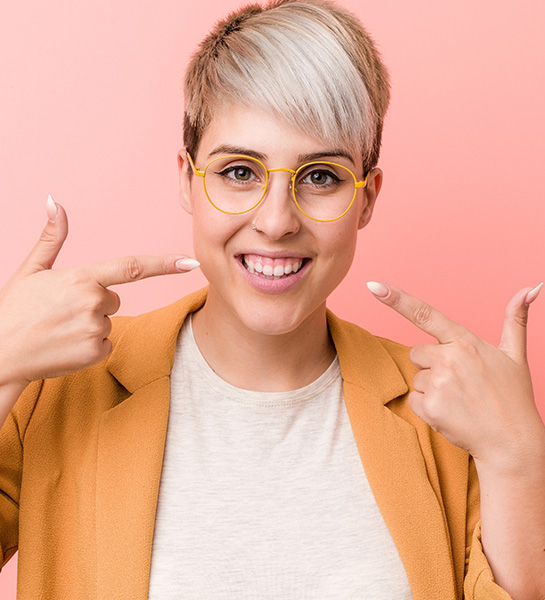 You cannot avoid tooth discoloration because it is a natural part of the aging process. Over the years, your enamel becomes thinner, causing your dentin to become more visible. It naturally has a yellowish hue which causes your teeth to darken.
In addition to aging, there are other factors that make the problem more severe, such as poor oral hygiene habits. In addition, the foods and drinks you consume can lead to stains, like coffee, tea, and berries. If you use tobacco in any form, it can make your teeth appear brown or yellow.
Combat Tooth Discoloration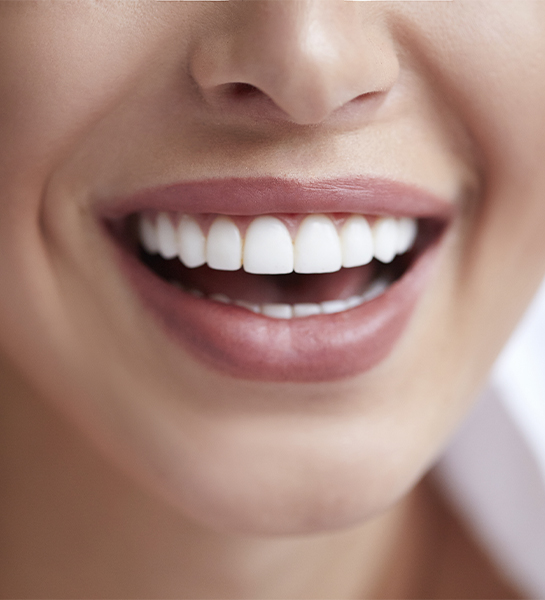 At the first sign of a darkening smile, you likely turned to over-the-counter whitening products, like strips and mouth rinses. Although they are convenient, you will be left disappointed with the results. They do not contain professional-grade whitening agents, so they only slightly improve surface stains. Any results that occur will not last.
At Island Coast Dentistry, we will give you the lasting, drastic results you want with the KöR whitening system.
KöR Whitening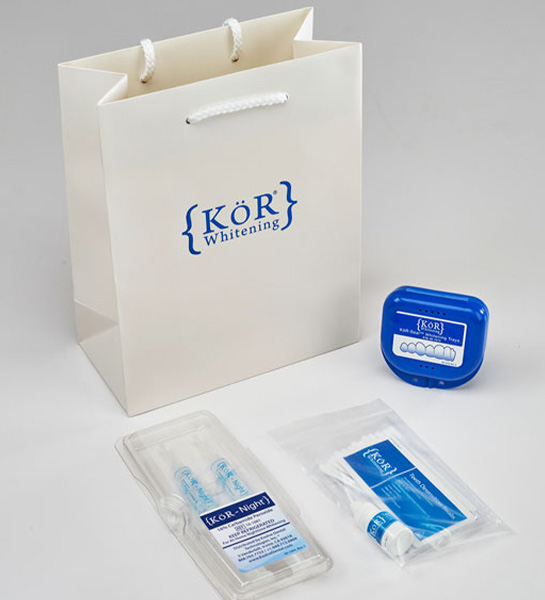 You can get a bright smile from the comfort of your own home. Dr. Skupny provides customized application trays to ensure your comfort and the even distribution of the whitening agent to create consistent results.
You are given a desensitizing product in the office prior to using the kit. This helps your teeth absorb the whitening gel better while reducing your risk of tooth sensitivity. You use the whitening kit and trays overnight for about two weeks. By the end of your treatment, your smile will be several shades whiter with results that last.
When choosing KöR whitening, you will enjoy:
Predictable results
Decreased sensitivity
Increased effectiveness
Added convenience
Lasting results
Protect Your Investment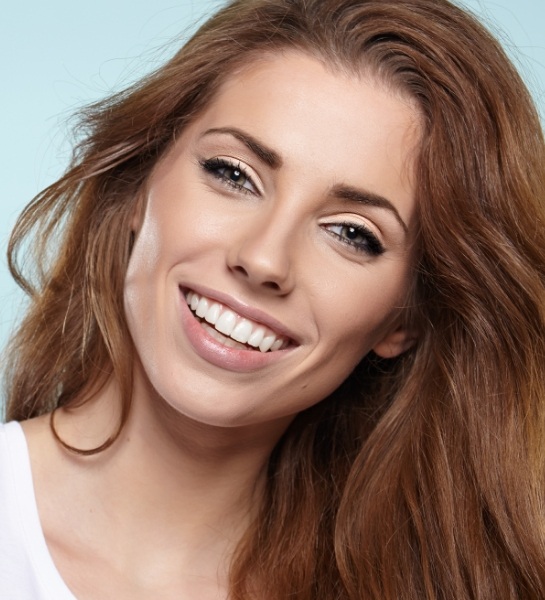 With the right aftercare, your smile can stay bright for several years. In addition to brushing and flossing at-home, do not forget to visit your dentist twice a year for a cleaning and checkup. To prevent new stains from developing, it is best to limit your contact with darkly pigmented foods and drinks. If you cannot avoid them, brush your teeth right away or rinse your mouth with water. If you smoke or use tobacco, it is best to stop as soon as possible.
If you notice your smile darkening over time, your cosmetic dentist in Naples can provide you with a touch-up kit to help maintain your results.
Invest in a Beautiful Smile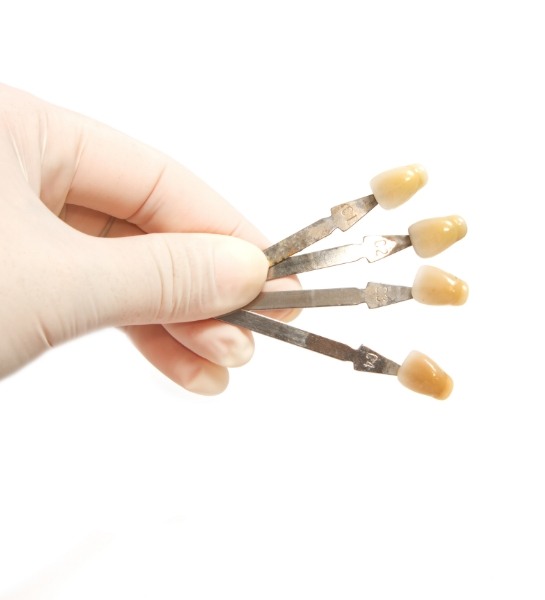 You do not need to hide behind tooth discoloration. Get a bright, beautiful smile with KöR teeth whitening. Contact our office today to see if it is right for you.
Teeth Whitening FAQs
Do you feel like you could benefit from professional teeth whitening, but still have questions that you'd like answered before you feel comfortable scheduling an appointment? Our team at Island Coast Dentistry is happy to answer any questions and concerns you may have so you can feel confident taking steps to enhance and beautify your grin. Below, we've collected some of the most common questions that we receive from our patients, along with our answers, for your convenience.
What makes KöR teeth whitening different from other brands?
There are countless different brands of professional teeth whitening that dentists use, but at Island Coast Dentistry, we use KöR. That's because the KöR Teeth Whitening System offers a variety of unique benefits, including some of the following:
Little to No Sensitivity. Most patients who have received KöR teeth whitening have experienced virtually no pain or sensitivity before or after the process, unlike many other brands.
Virtually Permanent Results. With the proper maintenance, your results from teeth whitening can last for countless years; however, you may need to come in for a touch-up every now and then if you consume beverages and foods that are high in tannins.
Natural-Looking, Noticeable Results. Professional teeth whitening doesn't make your teeth look like Chiclets. It maintains the natural color and shade of enamel but noticeably brightens your smile, resulting in subtle and effective brightening.
How long do teeth whitening results last?
How long the results from your teeth whitening treatment lasts depend on how you maintain your teeth. It's important to steer clear of stain-causing beverages and foods whenever possible, like red wine and black tea. You'll also need to break bad oral habits like smoking and tobacco use to get the most out of your treatment. At Island Coast Dentistry, if you notice that your results are fading, we can always provide you with a touch-up kit.
Will getting my teeth whitened make them sensitive?
Many patients are concerned about ingredients in teeth whitening gel that causes teeth to become sensitive. What's unique about the KöR Whitening System is that it aims to combat this by "plugging" the small tubules that alert your nerves and cause discomfort with its special desensitizing formula.
Is teeth whitening bad for my oral health?
No! At Island Coast Dentistry, we would never offer a treatment that had adverse effects on your oral health. Our teeth whitening treatments have been clinically tested and proven to be both effective and safe.