Porcelain Veneers in Naples
Erase Imperfections with Ease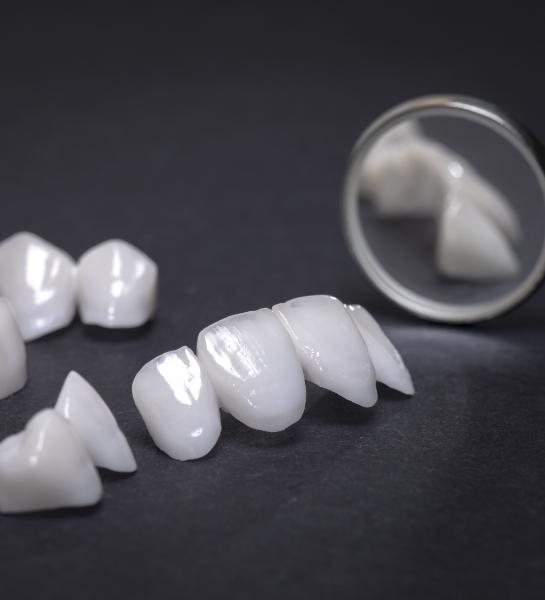 Porcelain veneers are a thin, semi-translucent covering that is permanently bonded to your teeth. While they're not suitable for every patient, porcelain veneers are the most aesthetic alternative for a variety of dental conditions involving the front teeth.
Porcelain Veneers by Dr. Skupny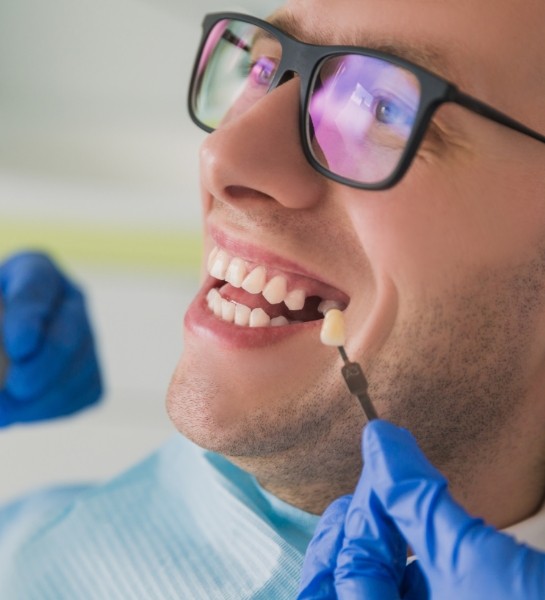 Porcelain veneers can mask undesirable defects, such as teeth stained by tetracycline, ones with noticeable cracks, or those with obvious gaps, and they are ideal for masking discolored fillings in the front teeth.
Dental veneers can be used to fix:
Diastemas (spaces between the teeth)
Broken or chipped teeth
Unsightly stained or washed out fillings
Permanently stained or discolored teeth that can't be bleached
Crooked teeth
Dr. Jeffrey Skupny offers beautifully crafted and placed porcelain veneers to patients from the Collier County area and throughout Southwest Florida here at Island Coast Dentistry.
Advantages & Benefits of Dental Veneers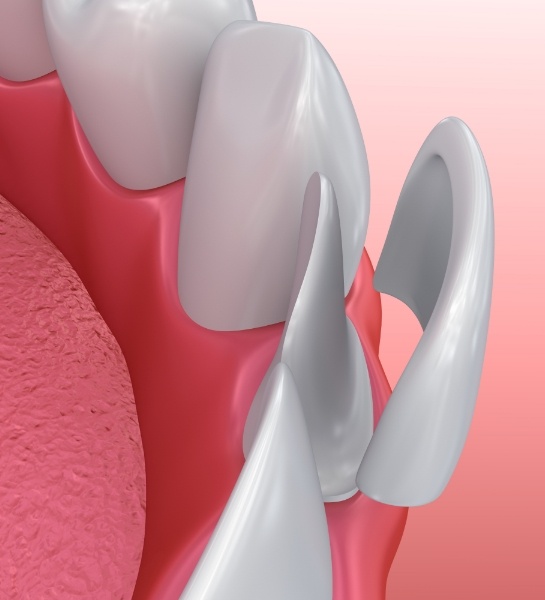 There are many benefits and advantages to having porcelain veneers placed on your front teeth:
The procedure for placing cosmetic veneers takes only two appointments
Porcelain veneers are the most biocompatible material you can use next to the gingiva (part of the gum tissue that immediately surrounds the teeth)
Porcelain veneers are the most aesthetic restoration in all of dentistry
How are Porcelain Veneers Prepared and Placed?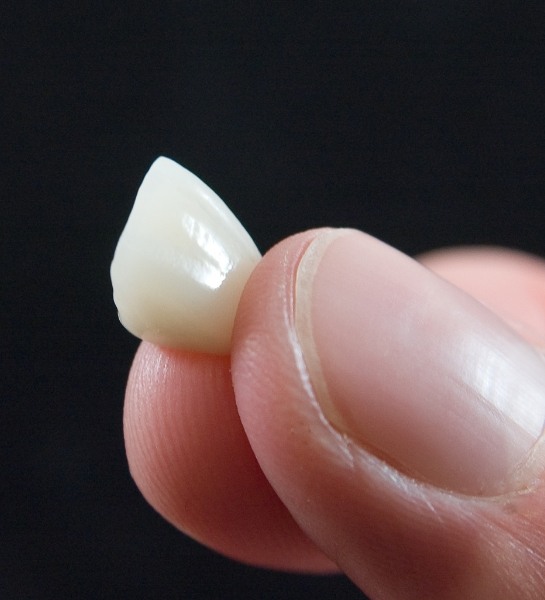 At the first appointment, the teeth are prepared for the dental veneers and an impression is taken. This impression is then sent to a lab where each porcelain veneer is custom made to Dr. Skupny's specifications. Beautiful temporaries (temporary dental veneers) are fabricated to simulate your new smile, so you can expect to leave the first appointment looking better than when you came in. At the second appointment, your new porcelain veneers are permanently adhered to your teeth.
What to Expect with Dental Veneers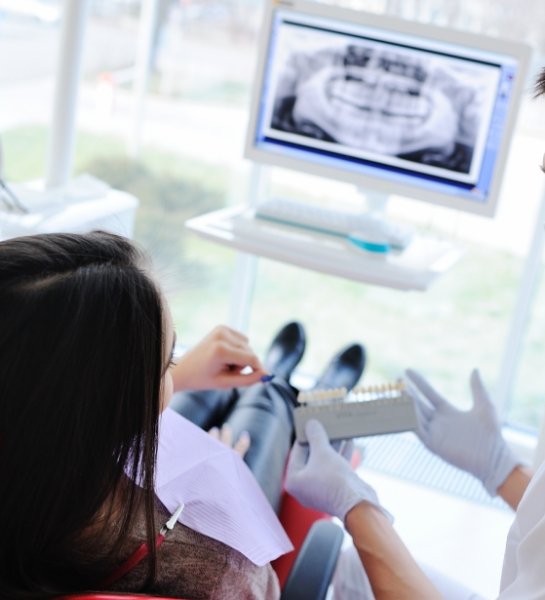 Dental veneers can last indefinitely depending on how well you take care of them. Because porcelain veneers are stronger than simple bonding, they are also more resistant to stains and chipping. Even so, you must maintain regular oral hygiene at home and visit us for routine cleanings and exams. This is to ensure that your new cosmetic veneers will look as good as new.
Another important point is that oral habits that damage natural teeth, such as nail biting, opening bobby pins, and chewing on hard objects, can also damage your new dental veneers. Once porcelain veneers are applied, just treat them like natural teeth!
Call Us to Schedule An Appointment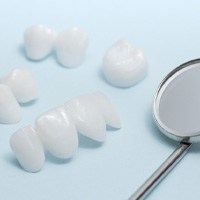 Dr. Skupny has extensive experience in designing and placing porcelain veneers. We invite you to come to Island Coast Dentistry to learn more about them and find out if they are right for you.
Porcelain Veneer FAQs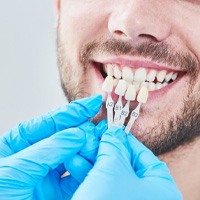 Choosing porcelain veneers in Naples to transform your smile is a big commitment. It is normal to have several questions about the treatment. Dr. Skupny wants you to feel confident in your decision to improve your teeth. He takes the time during your initial consultation to explain the process to give you the peace of mind you need to make the right choice for your smile. In the meantime, here the answers to a few of the most common questions about veneers to learn more about your options.
Do I need veneers on all my teeth?
You do not need veneers on all your teeth. Instead, most people choose to get 4 to 8 to only improve the teeth that are visible when you smile. If you only have 1 or 2 teeth that are imperfect, that is ok too. Dr. Skupny evaluates your smile and discusses the results you want to achieve to determine how many veneers you will need.
How long do veneers last?
Although veneers are made from a thin porcelain material, they are durable. They can last for an average of 10 years before needing to be replaced. There are several things you can do to promote how long they last, such as:
Use a soft-bristled toothbrush and nonabrasive toothpaste to clean your teeth twice a day.
Use a high-quality dental floss to clean between your teeth daily.
Use an athletic mouthguard if you play sports.
Do not use your teeth as tools, such as to open packages.
Do not chew on inedible objects, like your fingernails or pencils.
Do not bite or chew overly hard or sticky foods with the veneers.
Visit your dentist at least twice a year for a cleaning and checkup.
How much do veneers cost?
There is no set amount you can expect to pay for your new smile because the cost is determined by your individual treatment plan, such as the number of veneers needed. We help you maximize any savings opportunities to ensure your new smile stays within your budget, like using your dental coverage. Although it is rare for an insurer to cover a portion of their cost, there are certain situations where veneers may be included in your policy.
If you cannot use your insurance, we accept a variety of payment options to keep your new smile affordable, such as third-party financing with CareCredit. Based on your credit's approval, you are given the funds you need to pay for your treatment. You then repay the balance using a payment plan that accommodates your budget.
What happens if I break a veneer?
Although veneers are durable, they can break or fall off. If a veneer is damaged, your cosmetic dentist in Naples, Dr. Skupny, can replace it to restore your beautiful smile.
Still Have Questions?
If you still have questions about veneers, a member of our dental team is only a phone call away. Contact our office today to schedule a consultation or to learn more about your cosmetic dentistry options.