March 16, 2019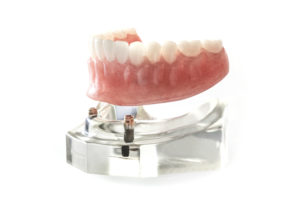 Do you enjoy spending time at the beach but do not feel confident enough to go often because you are missing one or more teeth? Having visible gaps in your smile can make social interactions in public spaces stressful or embarrassing. Fortunately, dental implants in Naples can help restore both your smile and your confidence – even if you are missing more than a single tooth. Here is some helpful information on various dental implant treatments available that can help get you back to the beach and smiling widely!
What is a Dental Implant?
A dental implant is a titanium rod or post that is surgically inserted into the jawbone beneath the gums. Through a natural process called "osseointegration", the implant fuses with the bone and is thus able to provide stable support for a new artificial tooth. By mimicking the natural tooth root structure of teeth, dental implants allow patients with replacement teeth to eat, speak and smile with confidence once again.
What if I am Missing More Than One Tooth?
There is a common misconception that dental implants are only used to support a single replacement tooth. In fact, there are several dental implant treatments that can help rebuild smiles that are missing several or even many teeth. For example:
Implant-supported bridge – If you are missing several consecutive teeth, an implant-supported bridge can "bridge" the gap in your mouth. Connected crowns that form a single piece are placed atop implants – usually one per each missing tooth – in the jaw. Implant-supported bridges offer superior support compared to conventional bridges that rely on adjacent natural teeth to remain in place. Moreover, they reduce the amount of pressure on individual implants from biting or clenching teeth by spreading it across the entire bridge. 
Implant-supported denture – Regular dentures rest on the gums and can sometimes slip, making it difficult to eat normally. You can eliminate this worry with implant-supported dentures! This teeth replacement solution works by securely joining special attachments on a denture to attachments on at least two implants in the gums. Implanted-supported dentures can easily be removed daily to thoroughly clean your mouth and at night while you rest.
Which Treatment is Best for Me?
Determining dental implant treatment is right for you will depend on your unique dental situation and should be made in consultation with a dentist. In general, good candidates for any dental implant or implant-based treatment must have:
Healthy gums
Sufficient jawbone depth
Excellent oral hygiene habits
Don't let missing teeth lead to you missing beach season! Talk with a dentist in Naples today to learn more about how dental implants can support your new beautiful smile.
About the Author
A proud member of the International Team for Implantology, Dr. Jeffrey Skupny is passionate about helping Naples residents maintain healthy, whole smiles. For this reason, he takes the time with each new patient to thoroughly examine and understand their bite and overall oral health before recommending treatment. For more information on dental implants, visit the Island Coast Dentistry website or call Dr. Skupny at 239-261-5566.
Comments Off

on Missing Multiple Teeth? Dental Implants in Naples Can Help
No Comments
No comments yet.
RSS feed for comments on this post.
Sorry, the comment form is closed at this time.