August 21, 2020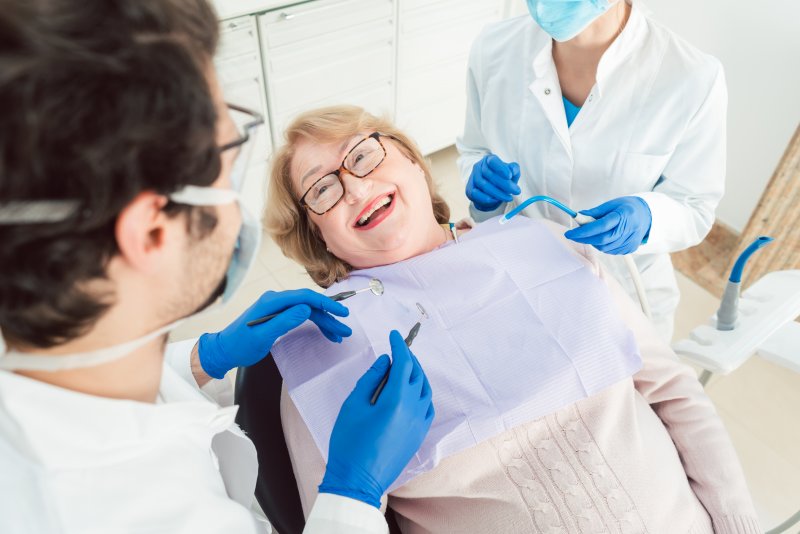 In March, our lives changed exponentially as COVID-19 became a worldwide pandemic. Fortunately, face coverings, social distancing measures, and extensive hand hygiene have made the transition into our "new normal" possible. However, since significant research is still underway on this novel virus, many patients believe postponing their routine dental visit is the responsible thing to do. However, a dentist in Naples, FL is sharing three reasons why your dentist's office is one of the safest places to be!
#1. Your Dentist Is an Expert in Infection Control
In light of the current pandemic, the public has been given a crash course on implementing infection control measures into their daily lives. However, your dentist has rigorously followed sanitation and safety measure set forth by the Centers for Disease Control and Prevention long before 2020. In fact, a large portion of their education and advanced training is centered around creating a sterile environment and preventing cross-contamination! Therefore, your dentist has a distinct advantage in keeping you safe at their practice.
#2. MIT Researchers Found That Dental Offices Are Safe to Frequent
In an effort to accurately guide policymakers in choosing which businesses to reopen, researchers at MIT analyzed the risk-benefit profiles of dozens of industries. After considering factors like crowdedness, necessity, probability of contracting COVID-19, and dozens of other metrics, they found that dental practices were one of the safest places to be right now!
#3. The CDC Reported There Are No Cases From a Dental Visit
Since the start of the current pandemic, the public has looked to the experts at the CDC for reliable, updated, accurate information regarding COVID-19. At first, a large portion of their recommendations stemmed from previous findings on potentially life-threatening viruses. However, now that contact-tracing measures are in place, they can track the Coronavirus like never before. In one of their recent updates, they reported that there are currently no cases stemming from a visit to the dentist, which means the infection control measures your dental team has in place are working!
Since the thought of being exposed to COVID-19 is anxiety-inducing, it is understandable why patients are initially hesitant to attend their routine visits. However, experts at MIT and the CDC are united in their stance that your dentist's office is one of the safest places to be right now. Therefore, don't hesitate to move forward with your bi-yearly visit so your oral health can stay in pristine condition!
About the Author
After earning his undergraduate degree from Florida State University, Dr. Jeffrey Skupny completed his Doctorate of Dental Medicine at the reputable University of Florida College of Dentistry. Over the past 10+ years, Dr. Skupny has served as President of the Collier County Dental Association, participated in continuing education courses at Spear Education, and become a Diplomate in the International Congress of Oral Implantologists. If you would like additional information on how Dr. Skupny is using his expertise to keep his patients safe during COVID-19, visit his website or give him a call at 239-261-5566.
Comments Off

on Why Your Dentist's Office Is One of the Safest Places to Be Right Now
No Comments
No comments yet.
RSS feed for comments on this post.
Sorry, the comment form is closed at this time.