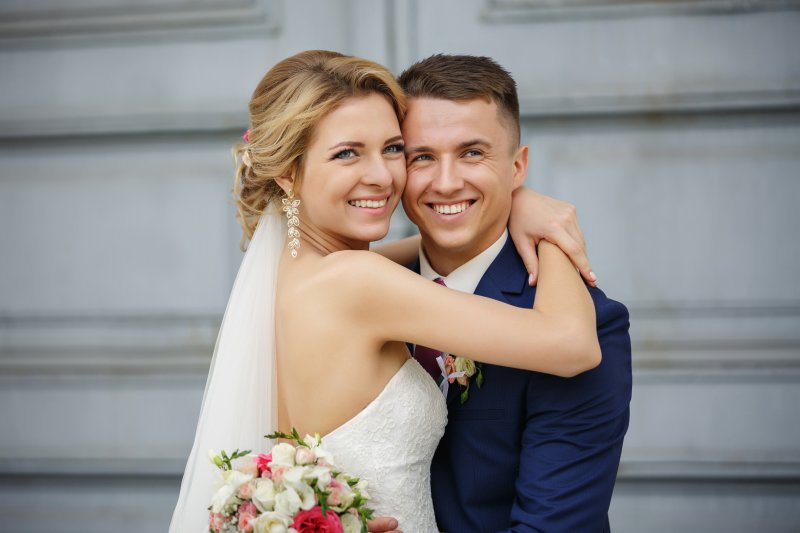 When you flip through old photos, it's nice to be able to see the best version of yourself. You can do that by taking steps to ensure that you look your best before a big event. Cosmetic dentistry can help you do that. In particular, teeth whitening can give you a shining smile that's sure to impress.
That said, timing the treatment to coincide with a big event can sometimes be a little bit tricky. Here's what you ought to know if you want to want to have your teeth look their best on the day of.
What is Teeth Whitening?
First, it's best to understand what teeth whitening entails. There are two kinds: in-office and take-home.
In-office teeth whitening is done by your dentist, and it's the fastest option. Your dentist will apply a powerful bleaching solution to your teeth, give it a few minutes to work, then wipe it off. They'll do this as many times as necessary to give you a perfectly white smile!
At home, solutions can produce the same results from the comfort of your home. Your dentist will give you a professional whitening kit—one much safer and more effective than you can get over the counter—that usually includes a bleaching gel. This solution will be less concentrated than what you'd get from the dentist, so the process will take longer.
When Should I Get Teeth Whitening Before a Big Event?
Most professional take-home kits will take at least 1-2 weeks to see results, so you'll have to afford yourself enough time for them to take effect. However, in-office whitening can be done within a single session, meaning that you could theoretically get the treatment the day before your event.
However, most people report a fair amount of tooth sensitivity in the days after their whitening treatment, so if you're going to a wedding or somewhere else where you'd want to enjoy a few cold drinks, you might want to finish the treatment a week or two before the event.
Take-home whitening's effects can last for up to a year, and in-office whitening can last up to three—so there's no reason to rush! If you have a big event a few months down the line, there's no time like the present to get whitening treatment.
About the Author
Dr. Jeffrey Skupny believes that good dentistry is a partnership between the dentist and the patient. This makes his work not only better suited to his patients but more engaging for him as well. Dr. Skupny is a graduate of the University of Florida College of Dentistry, and he's a former president of the Collier County Dental Association.
If you have any questions about teeth whitening before your big day, he can be reached at his website or by phone at (239) 261-5566.