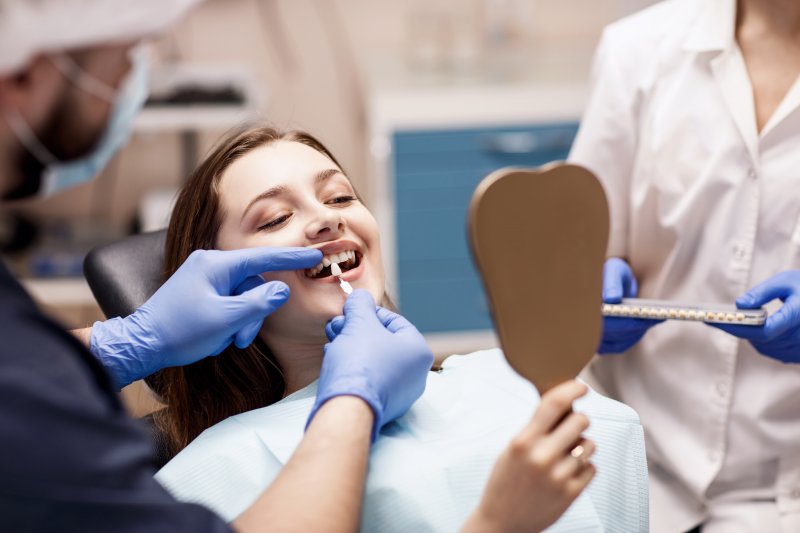 If you'd like a prettier grin, you can always try cosmetic dentistry. Its procedures are great at correcting various smile flaws. That said, you don't want to leave treatment to just anyone. It's best to find a top cosmetic dentist who'll ensure excellent results. Otherwise, you might pay a high cost for less-than-stellar effects. Luckily, your local dental practice can help with your search. Here, then, are five crucial tips for choosing a cosmetic dentist.
Ask for Recommendations
If possible, ask your friends and family for dentist recommendations. Not only can you trust their feedback, but they'll also likely know good local practices.
In particular, make sure to bring up relevant concerns and questions. For instance, ask if they're happy with their dentist's results. You could even discuss whether a dental provider seemed comforting.
Schedule a Trial Visit
However much you might like to, you can't learn everything about a dentist via phone or the Internet. Therefore, consider booking a trial visit with them. This meeting lets you see how a specific dentist works.
At this visit, try to observe carefully. Does the office look and feel inviting? Is the practice's staff polite and capable? Ask yourself such things as you talk with a dentist about their specialties, hours, and fees.
Consider the Dentist's Training
In any dentistry, proper training is vital. A dentist can't perform well without it. So, look into a dentist's background before deciding anything.
For example, review a prospect's credentials. An effective dentist will have prior education in aesthetic work. Similarly, see if a dental provider belongs to the American Academy of Cosmetic Dentistry. Those who do will know the best and latest techniques.
Look at Dental Technology
Truly excellent cosmetic dentists use advanced technology. Whether chair-side monitors or intraoral cameras, such tools raise a procedure's odds of success. As such, dentists who use them tend to be trustworthy.
When visiting a dentist about cosmetic care, ask about their technology. A good fit will rely on cutting-edge kinds!
Review Before & After Photos
As it happens, before-and-after photos are a great way to see a dentist's experience and skill. That being the case, see if your dentist has a smile gallery or photo book of patients you can browse.
Of course, focus on photos of patients with issues like yours. These provide a better insight into how your own "after" shot may look.
As you can see, there's much to consider when searching for good cosmetic dentistry. Therefore, memorize the tips for choosing a cosmetic dentist!
About the Practice
Island Coast Dentistry is based in Naples, FL. Led by Dr. Jeffrey Skupny, our practice strives to give each patient personalized care. To that end, we provide custom preventive, cosmetic, and restorative services tailored to your needs. Our team can also handle a wide variety of emergency dental procedures. The result is an eye-catching, beautiful, and vibrantly healthy smile! For more information or to book a visit, you can reach us on our website or by phone at (952)-448-2868.