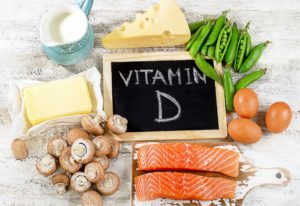 Summer is here, which means spending plenty of time outdoors enjoying the warmer temperatures and sunshine. A beautiful tan isn't the only benefit of soaking up the sun. You can give your dental health a boost by spending a few minutes outside every day. Here's how you can support a healthy smile by enjoying more time outside this summer.
Vitamin D Supports Your Dental Health
Your teeth are a living and functioning part of your body that require vitamins and minerals to stay healthy. You know that calcium is crucial for strong teeth, but vitamin D is equally important. Your body can't absorb calcium without vitamin D. Your bones and teeth will become weak if you are deficient. Your enamel may not have the strength to protect your teeth from cavity-causing bacteria.
Vitamin D deficiency can also affect how your immune system regulates cells to fight infections, like gum disease. At least 50% of Americans have gum disease, which is a leading cause of tooth loss and is linked to various health issues, like heart disease.
Researchers have found that 42% of adult Americans are deficient in vitamin D. You can ensure you're getting enough of the vitamin to keep your mouth and body healthy by taking a daily walk.
How Much Vitamin D Do You Need?
Healthcare professionals recommend people aged 1 to 70 years old receive 600 IU (international units) of vitamin D daily, but most people don't know they aren't getting enough until after having a routine blood test, despite various signs, like:
Fatigue
Bone pain
Mood changes
Muscle weakness
Various factors can lead to low vitamin D, like lack of sun exposure or an improper diet. You can ensure you're getting enough with a few simple changes:
Head Outside: Have about 40% of your skin exposed to sunlight daily for about 20 minutes. Don't forget to wear sunscreen to protect your skin from harmful UVB rays.
Vitamin D Infused Products: Purchase products that are fortified with vitamin D, like milk, cheese, and other dairy products.
Eat More Fish: Vitamin D is a fat-soluble vitamin, which means it's stored in fat tissues.
With a balanced diet and regular sunshine, you can keep your mouth and body healthy to feel your best.
About Dr. Jeffery Skupny
Dr. Skupny achieved his dental degree from the University of Florida College of Dentistry and has continued his education regularly in many specialties, like dental implants. He is affiliated with many professional organizations, including the American Dental Association and the Florida Dental Association. Request an appointment through our website or call (239) 572-9837.